What organisation do you volunteer with?
The SG Healthcare Corp was set by our Ministry of Health to support our local healthcare workforce in the fight against COVID-19. The group called for former and current healthcare professionals to be on standby, and also welcomed non-healthcare professionals to provide additional support in COVID-19 operations and in community care.
What do you do with them?
As a non-healthcare professional, I have been helping out in two areas:
Healthcare ops support, which involves helping with registration, testing, moving supplies and health monitoring
Community Care, which involves providing support in nursing homes and senior care centres, working with the care staff.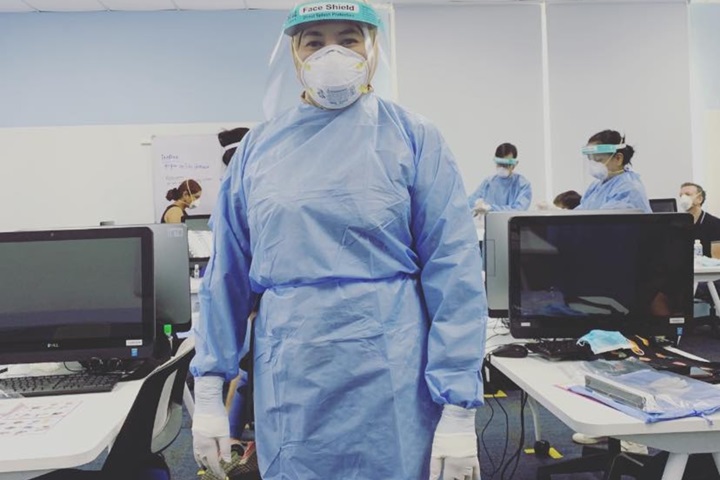 "I figured I needed to find any avenue to help, in whatever way I can, to fight this."
Eriana, Research & Consulting, Singapore
How did you first get involved?
We received a call for support from our local Kantar business continuity team member, encouraging us to help with the response to COVID-19, and it gave me the idea to reach out to the hospital nearest to where I live. They routed me to SG Healthcare Corp and I then attended the training and received my certification in Infection Prevention and Control for Healthcare Support from our local polytechnic, which allowed me to volunteer.
Why do you think volunteering is important?
The COVID-19 pandemic has brought unprecedented challenges both for people and society. I figured I needed to find any avenue to help, in whatever way I can, to fight this. Or at least, to lighten the load of those on the front line. It's 'all hands on deck'. We have more than 10,000 volunteers who registered through SG Healthcare Corp. I am very glad that I am part of this volunteer group.