What organisation do you volunteer with?
At the moment I volunteer with two local organisations. The first – Women's Inclusive Team – is a charity that supports local women primarily from ethnic minority backgrounds. And then more recently, during COVID-19, I also started volunteering for the local borough that I live in (Tower Hamlets), specifically to help support the local community during these challenging times.
What sorts of activities do you take part in?
For Women's Inclusive Team,  I help run the community kitchen, that prepares around 40 meals every day. These are distributed to local women in need.  This organisation is run by women, for women, and aims to support disadvantaged female Tower Hamlets residents to become independent and socially included.
More recently, I started volunteering for Tower Hamlets council to help patrol my local park to help advise people on current COVID-19 guidelines. Getting outside and using our local green spaces is really important for physical and mental health during these challenges times and we want to ensure our local community can use the parks in a safe and healthy way.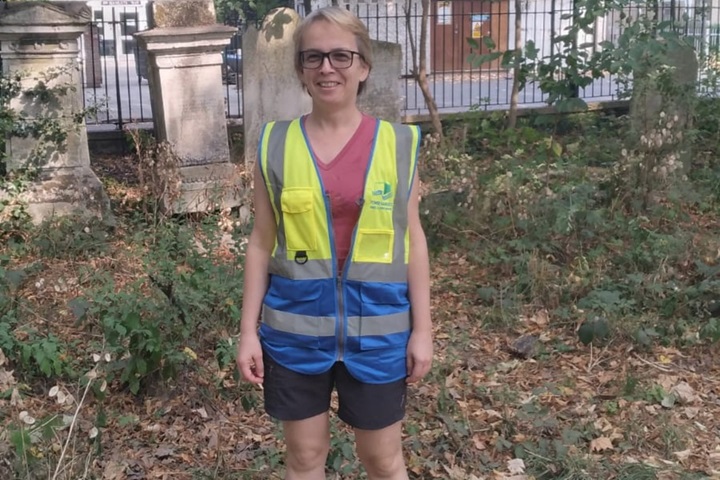 "For me, it's about giving something back to the local community I live in, in whatever small way I can.
"
Florence, HR, UK
How did you first get involved?
Tower Hamlets runs a volunteer centre showcasing lots of different opportunities, and that's where I saw these advertised. I am sure lots of other local communities have a similar place where you can find opportunities if you would like to find somewhere to volunteer.
Why is volunteering important to you?
I am proud of the work that Women's Inclusive Team does and supporting ethnic minorities is important to me. For me, it's also about giving something back to the local community I live in, in whatever small way I can. Tower Hamlets is one of the most deprived areas of London and I am privileged compared to some other people that live near me, so I feel giving a bit of time when I can is important. It also gets me to meet more people locally and understand the environment I live in better.