Data Positive is Kantar's ESG strategy. Our ambition is to use our expertise and influence with partners and clients to create transformational good for people, the planet and the economy. We do this through using our expertise to help our clients grow more sustainably, and through operating in the most sustainable manner possible.
In 2022, we mapped out Kantar's own sustainable future by redefining our purpose and agreeing four new strategic drivers on which we will focus our time and financial investment. We also
defined the behaviour we all need to adopt if we are to remain a world-class organisation.
We established Our Purpose as: We shape the brands of tomorrow by better understanding people everywhere. Almost 7,000, or one third, of our colleagues participated in the development of Our Purpose. Combined, our purpose, strategic drivers and behaviour we call Our Spark. It is a guiding light that illuminates all we do – the way we look at all projects and investments, work with our clients and define our leadership standards.
Our Spark serves as the foundation of our ESG strategy; both in improving how we operate as an organisation, and the impact we have with our client base through our offering and advice.
Our Strategic Alliances
An important dimension of our strategy is to develop partnerships with key influencers and enablers across our ecosystem, to amplify the impact of our insights and offering. In 2022, we made great progress in this, establishing four strategic alliances. Each enables us to reach different communities, each with a role to play in building a sustainable future.

The WFA is the global organisation that represents the interests and agenda of the world's biggest. We were recognised as the WFA's strategic partner for sustainability and Inclusion & Diversity.
We collaborated on two major projects: to define the role of marketing in accelerating sustainable transformation; and in extending our research into the state of inclusion within the advertising and marketing industry. Both of these projects will be delivered in 2023.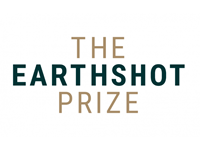 In 2022, Kantar became one of the insights partners for The Earthshot Prize. As well as identifying, scaling and supporting the best solutions to the world's biggest environmental challenges , The Earthshot Prize aims to turn the current pessimism surrounding environmental issue into optimism and action. We have been supporting The Earthshot Prize to build an evidence led audience strategy. This includes helping them understand their target audiences – primarily through various sustainability-related datasets – helping them optimise their communications, and providing specific content directly to the most relevant audiences, using our eco-segments at each stage.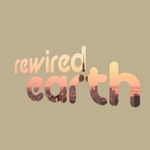 Rewired Earth aims to open lines of communication between the public and business to increase action on the SDGs. The organisation and its partners have worked together to build a tool to understand which SDGs people care most about, and how companies are performing towards these goals.We have worked with Rewired since 2021, helping them create the first global consumer-demand map of the 17 SDGs, presented at COP 26. In 2022, we consolidated the partnership, taking the first step in conducting what will become the world's largest sustainability datagathering exercise.
Board influence is critical in accelerating the net‑zero transition for companies and brands. Chapter Zero UK equips non-executive directors to lead boardroom discussions on the impacts of climate change. Its members are helping ensure their companies are fit for the future and that global net-zero ambitions are transformed into strong plans and measurable action. We have been working with Chapter Zero UK since 2022 to understand key climate knowledge gaps and opportunities, so they can continue to make an impact in UK boardrooms. In 2023, we will continue to collaborate on this topic as Chapter Zero UK's strategic insights partner.