Inclusion creates a culture of belonging, where everyone is empowered to succeed.
"Diversity and inclusion is, to me, fundamental to how we run the organisation and how I want to lead Kantar. I value everyone. I think that every single person has something to offer. And the more diverse we are as a group, the richness of our contributions are greater, and we're just better as a team."

Chris Jansen, Group Chief Executive
Inclusion and Diversity is the beating heart of Kantar. It's in the work we do, and in the way we interact with one another. We know that through accepting and appreciating the diversity of our individual experiences, we can continue to lead the pack when it comes to data, insights, and consulting. It's also how we get the best out of our people.

And nobody understands that culture better than them.

We have six Employee Resource Groups, and there's a whole range of people involved in the running of each. Ran by our colleagues, and each sponsored by a member of the executive leadership, our ERG's aim to drive change across our business and ensure we continue to build on being an inclusive place to work.
Building an Inclusive Culture
"At Kantar, we are committed to creating an inclusive culture that represents the world we work in. We believe that creating a culture of belonging, where we value the diversity of our colleagues, is integral for people to grow and flourish. Our ambitions is for Inclusion and Diversity to be part of how we work every day in every activity."Megan Cross, Head of Inclusion and Diversity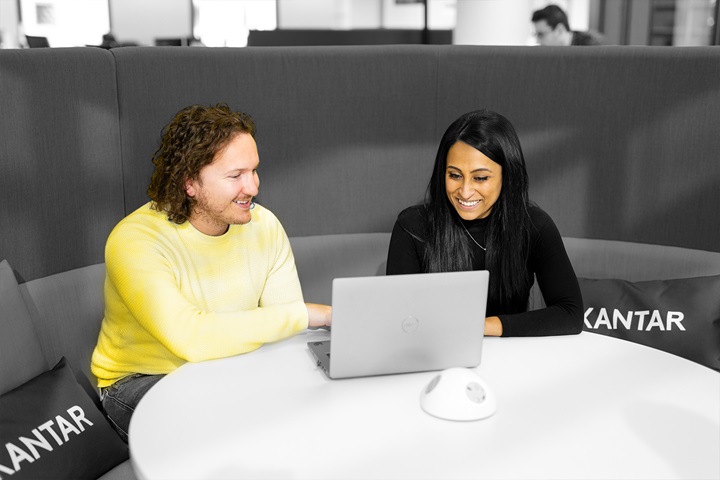 Inclusion and Diversity is just part of how we work at Kantar, because when your business is all about people, it just comes naturally. But that doesn't mean we don't also work to better our approaches and improve our responses. Across Kantar, there are initiatives in place to help everyone get the most out of their time here.
We have a Global Inclusion and Diversity (I&D) Steering Committee, which consists of our most senior leaders, who align our I&D strategy with our wider business objectives and purpose. However, Kantar is a global organisation operating in diverse markets, each with different I&D challenges, priorities and opportunities. That's why we also have 38 I&D Steering Committees at the local market level.

Our market I&D Steering Committees work to develop, and deliver, against an I&D plan that is specific to the needs of their region. Their initiatives have included policymaking, delivery of allyship training, and mentoring programmes.

Our annual I&D report shows the progress we have made and the areas we need to improve.
Want to see more about what our people say? Why not check out our reviews on Glassdoor. We take what our people say about us really seriously, and always keen to see feedback, good and bad.

<
Thinking of applying for one of our vacancies? You can see all of our jobs on our website. And don't forget, if you require any adjustments throughout the recruitment process, please don't hesitate to chat to our team. They'll be happy to help you.
Employee Resource Groups (ERGs)
Open to everyone who joins Kantar, our Employee Resource Groups (ERGs) are voluntary, employee-led groups who support Kantar to build an inclusive and diverse workplace. They are integral to us achieving our overall I&D strategy.
The groups are led and participated in by colleagues from across Kantar who share a characteristic. Our ERGs also include allies, essentially any employees who want to learn more and pledge their support.
We have six global ERGs at Kantar.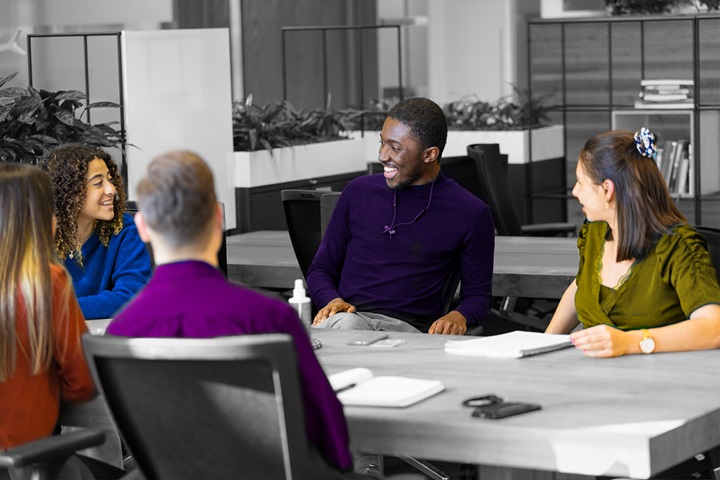 Join our workplace, where everyone is encouraged and empowered to grow and flourish
Apply for a job