The banking sector maintained its presence in the 2019 BrandZ Australia Top 40 in a year where the total ranking value has dropped by 5% to US$96.8 billion.
The dividing line between many of the ranking's best performers and those that struggled is the level consumers trust those brands. Brands that managed to combine winning the trust of the consumer along with being seen as meaningfully different to their competitors performed 6 times better than those that fell behind in these areas.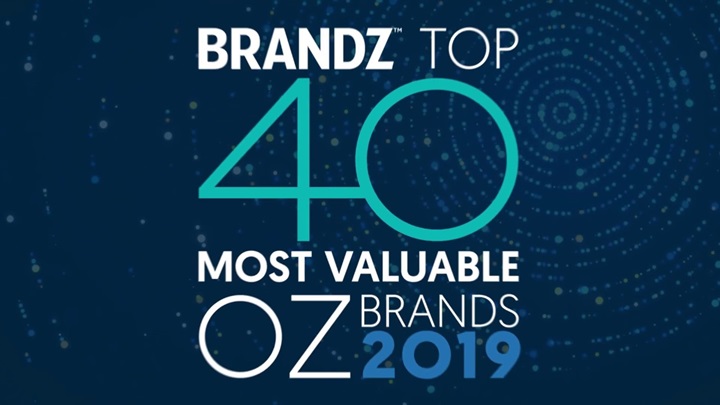 BrandZ Top 40 Most Valuable Oz Brands 2019
Read the report to discover which brands made this year's ranking, the key trends businesses need to be aware of, and why trust is more important than ever in Australia.
Watch the Top 40 countdown video
Take a look at the key players in this year's ranking.
Kantar and WPP have published the 2018 BrandZ™ Top 40 Most Valuable Australian Brands ranking and report.
This new annual report tracks the value of Australia's most valuable brands and provides insights on the potential of other strong brands. The total brand value of the 2018 BrandZ Top 40 is US$16.4 billion. Ninety percent of the total US$101.6 billion brand value is split between banks, retail, telecom providers and insurance.
What's missing from Australia's brand mix is technology, which can be a key driver of total brand value in most large economies as well as being easily exported into other markets.
Read the new report and ranking to learn more about Australia's most successful brands and key lessons for building strong brands that stand the test of time.
Download the 2018 infographic.