The top 40 most valuable Australian brands of today are worth US$125bn, and reflect that people reward those brands that are both meaningful (meet needs in relevant ways) and salient (come easily to mind). When brands achieve meaningful salience, they are well known for something that consumers feel is relevant to their lives, and tend to grow market share as a result.
Highlights from analysis of the 2023 Australian brand ranking, which is based on the opinions of more than 45,500 respondents about 965 unique brands across 74 categories, reveals:
With its distinctive yellow brand assets and its 'We can' mantra, CommBank is Australia's most valuable brand, worth US$21.6bn
Global phenomenon Canva is in second position with a brand value of US$16.1bn
Brands from 13 categories make the ranking in 2023, with six banking brands and ten retailers dominating the Top 40, led by Woolworths (No.3; US$11.7bn)
The Australian brand ranking shows that any brand, old or new, can drive brand value; Australia Post (No.19; US$1.4bn) is the oldest brand in the Top 40, just eclipsing the youngest brand, Afterpay (No.20, US$1.2bn)
Perceptions of sustainability have been steadily improving in recent years, and brands undertaking sustainability initiatives that feel authentic, in turn, feed consumer trust
As people become more discerning with their spend, one way brands can stand out from the crowd is by providing a product or experience that's tailored to the individual. Read more about what makes a strong brand in the new report, and strategies to create a clear, distinct proposition which drives consumer satisfaction and sales.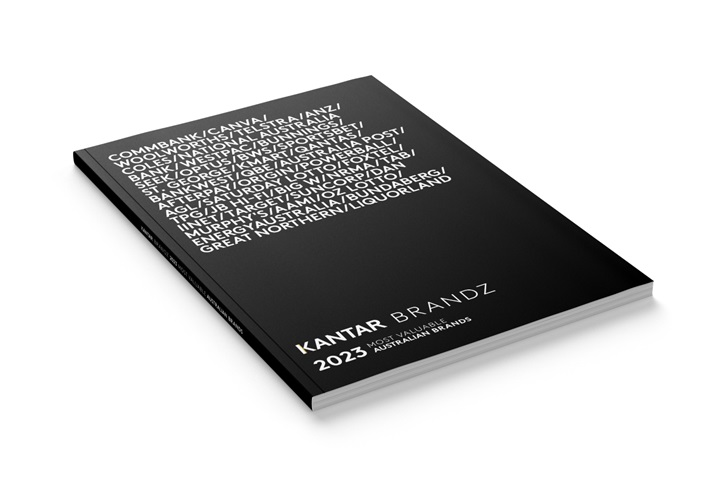 Discover Australia's Top 40 brands and how to build stronger brand equity over time.
Download the report
Discover your top brand equity indicators in seconds with Kantar BrandSnapshot powered by BrandZ.
Explore for free
Infographic
During times of crisis, people tend to become more risk averse; consumers want to be confident that they are spending their money well and that they can trust the brands they are investing in. View the Australian brand ranking results in this infographic, covering a summary of Australia's leading brands, category performance and more.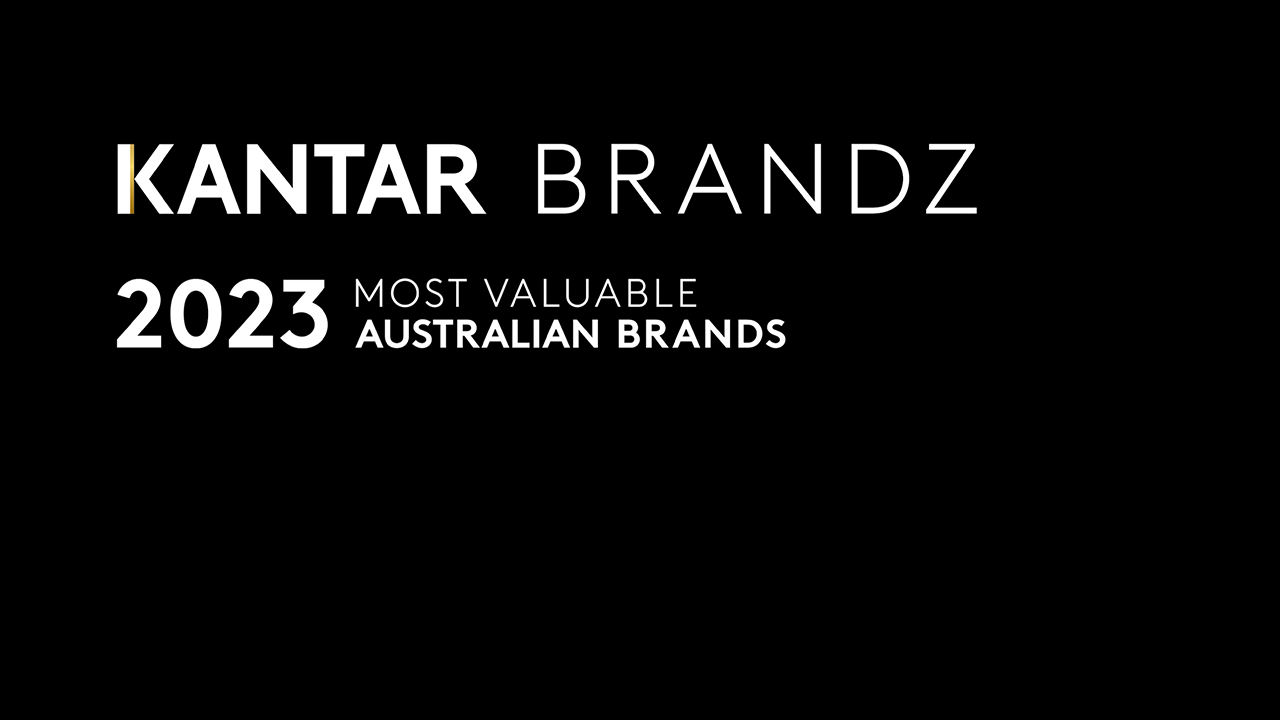 Video
The brands in the Top 40 range from new arrivals to those that have been part of Australia's brandscape for generations. From beer and banks to tech and telcos, brands from across the spectrum of Australian business – and across consumers' daily lives – are represented in the ranking. We reveal Australia's most valuable brands in this countdown video
Methodology
To be eligible for inclusion in this brand ranking, brands must have originated in Australia or be owned by an Australian company, and their finances must be publicly available. In this video, we walk through the methodology behind our brand valuation rankings, a three-step process, which uses financial value and brand contribution to determine the brand's value. Learn more about the methodology behind Kantar BrandZ brand valuation rankings.
Previous reports
Kantar and WPP have published the 2018 BrandZ™ Top 40 Most Valuable Australian Brands ranking and report.
This new annual report tracks the value of Australia's most valuable brands and provides insights on the potential of other strong brands. The total brand value of the 2018 BrandZ Top 40 is US$16.4 billion. Ninety percent of the total US$101.6 billion brand value is split between banks, retail, telecom providers and insurance.
What's missing from Australia's brand mix is technology, which can be a key driver of total brand value in most large economies as well as being easily exported into other markets.
Read the new report and ranking to learn more about Australia's most successful brands and key lessons for building strong brands that stand the test of time.
Download the BrandZ Most Valuable Australian Brands 2018 report
Download the BrandZ Most Valuable Australian Brands 2018 infographic