Like many countries, Canada is living through a period of disruption, yet GDP should see strong growth of 3.8% in 2022 and 2.6% in 2023. Long lockdowns have left Canadians with ample savings and pent-up demand, so for now, people are continuing to get out and spend.
37 of the 40 Canadian brands in 2022's ranking have experienced growth, which shows that Canadian brands have held strong, despite the challenges across the world. With a total brand value of $201 billion, Canada's Top 40 brands have seen elite brand value growth of 49% since 2020.
As well as appearing at No.57 in the global ranking, RBC has retained its number one place as the most valuable Canadian brand ($38bn; +74%). The Food and Beverages category saw the highest brand value increase, with a phenomenal 290% increase in total category value. This year's fastest-growing brand was Apparel brand, Aritizia, which grew by 102%. Five new brands join the ranking, led by Canada Dry, at No.30.
Canadian brands that are meaningful and salient have proven their strength, but differentiation is key to boost growth in the long-term, and prevent new upstarts from gaining an advantage.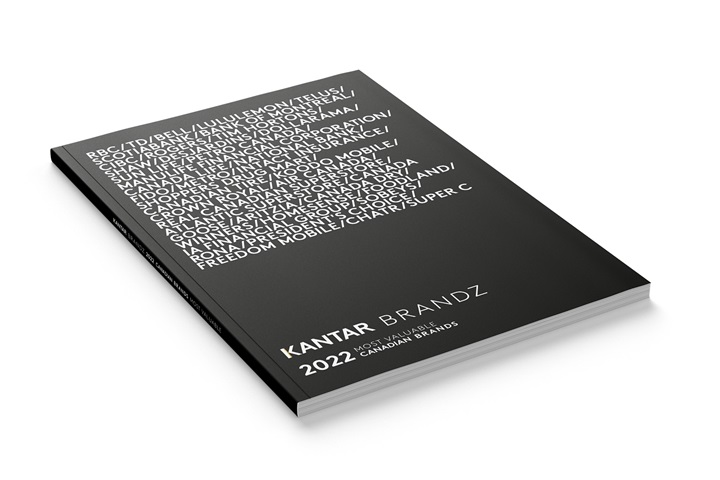 Discover Canada's most valuable brands, and how strong equity creates value faster.
Download the report
Discover your top brand equity indicators in seconds with Kantar BrandSnapshot powered by BrandZ.
Explore for free
Infographic
93% of brands in Canada's Top 40 brand ranking have experienced growth since 2020, across a range of categories, with Banks (+68%), Insurance (+60%) and Telecom Providers (+41%) leading overall category growth. Find out more about Canada's brand leaders and overall category performance.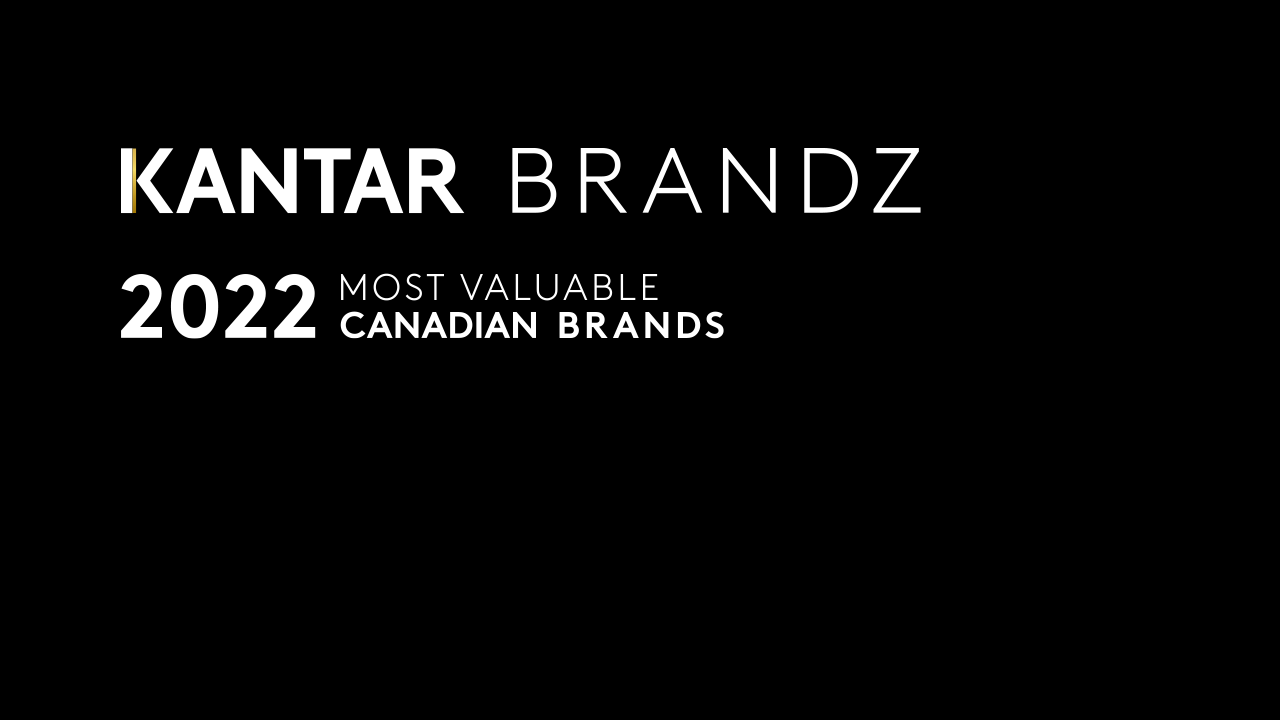 Video
Canadians are loyal to the essential services on offer from household names in the Banks and Telecom Providers categories, as well as the nation's favourites when it comes to Fast Food and Fashion. Take a closer look at the Top 40 Most Valuable Canadian brands and the biggest names seeing success over the past two years.
Launch event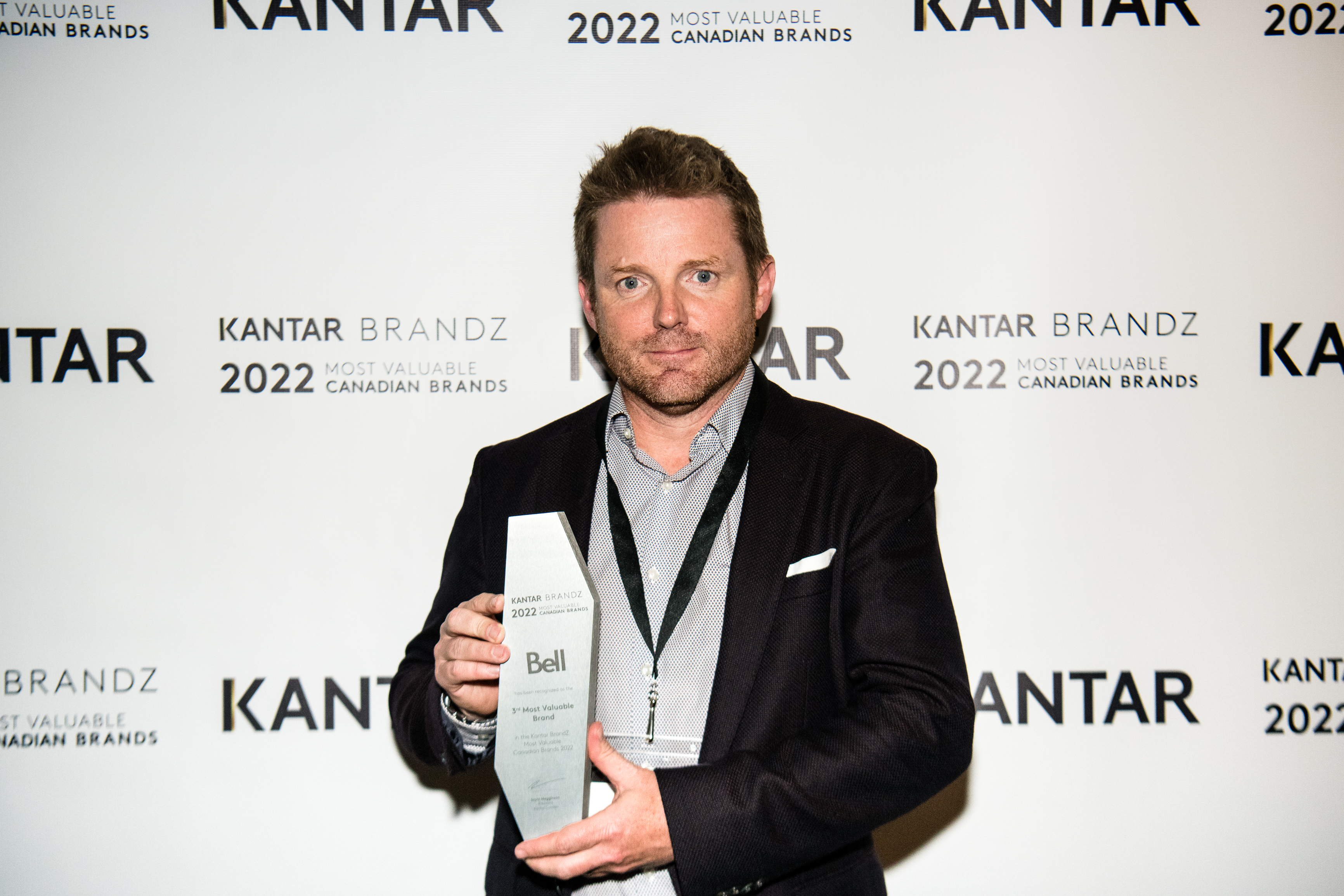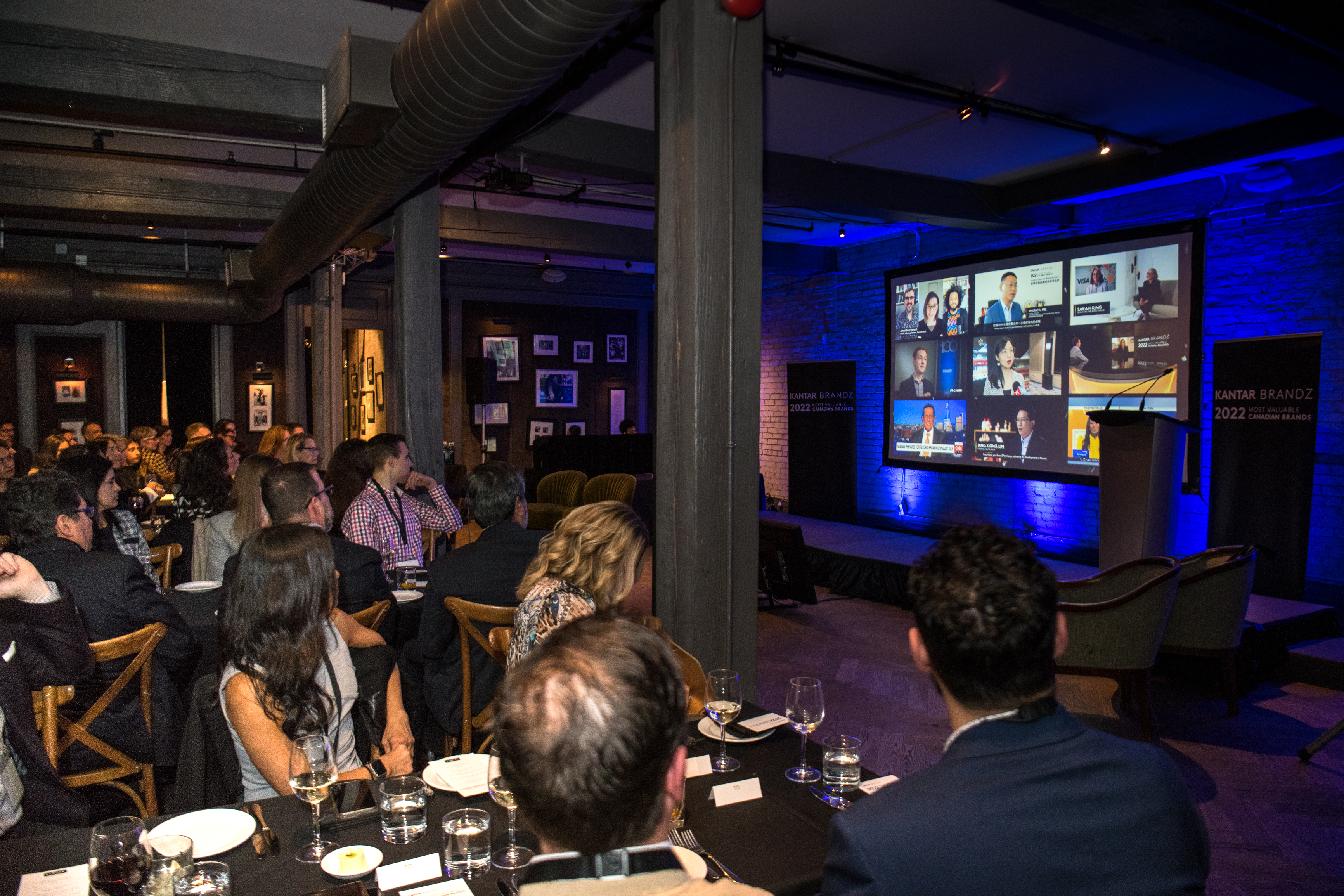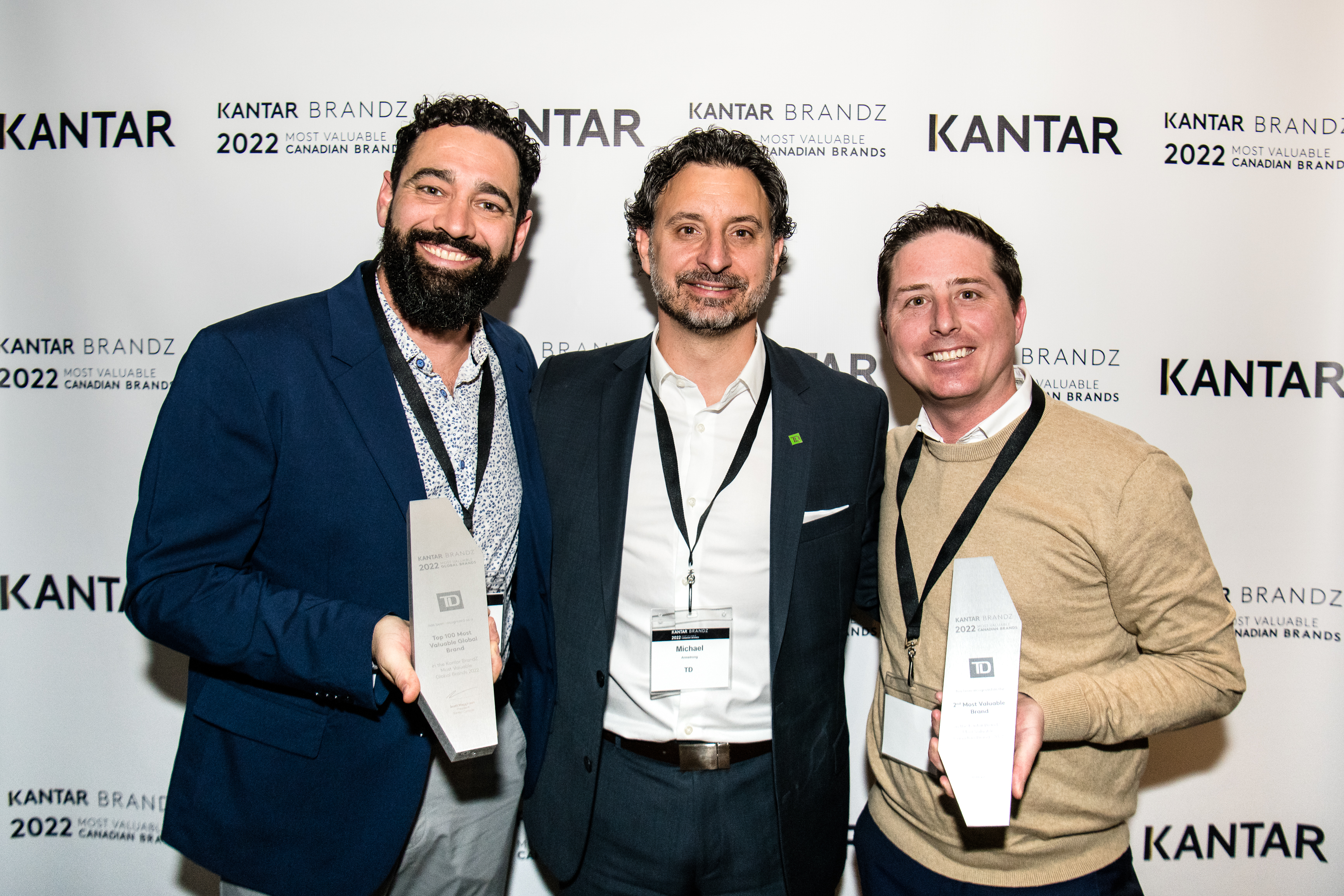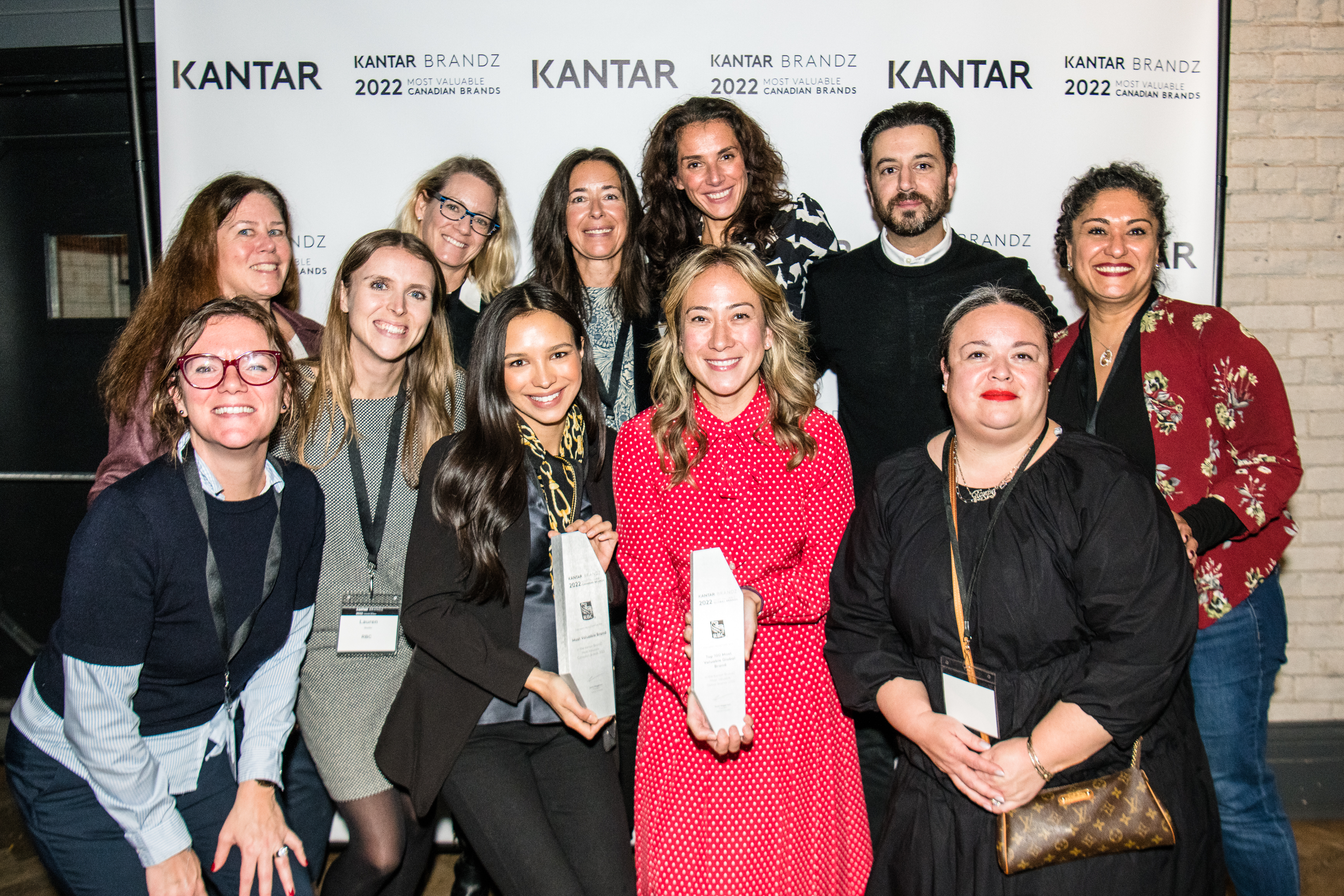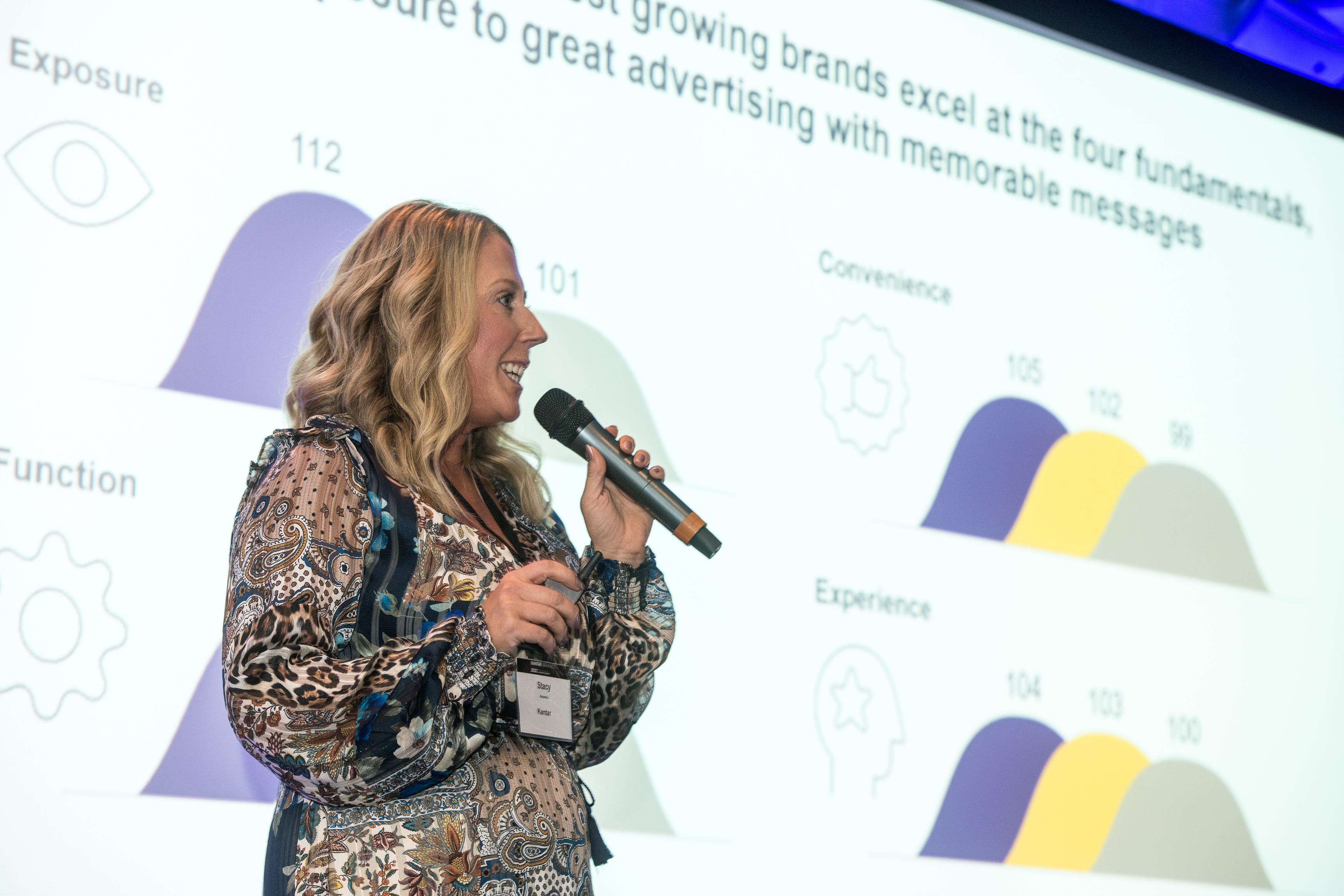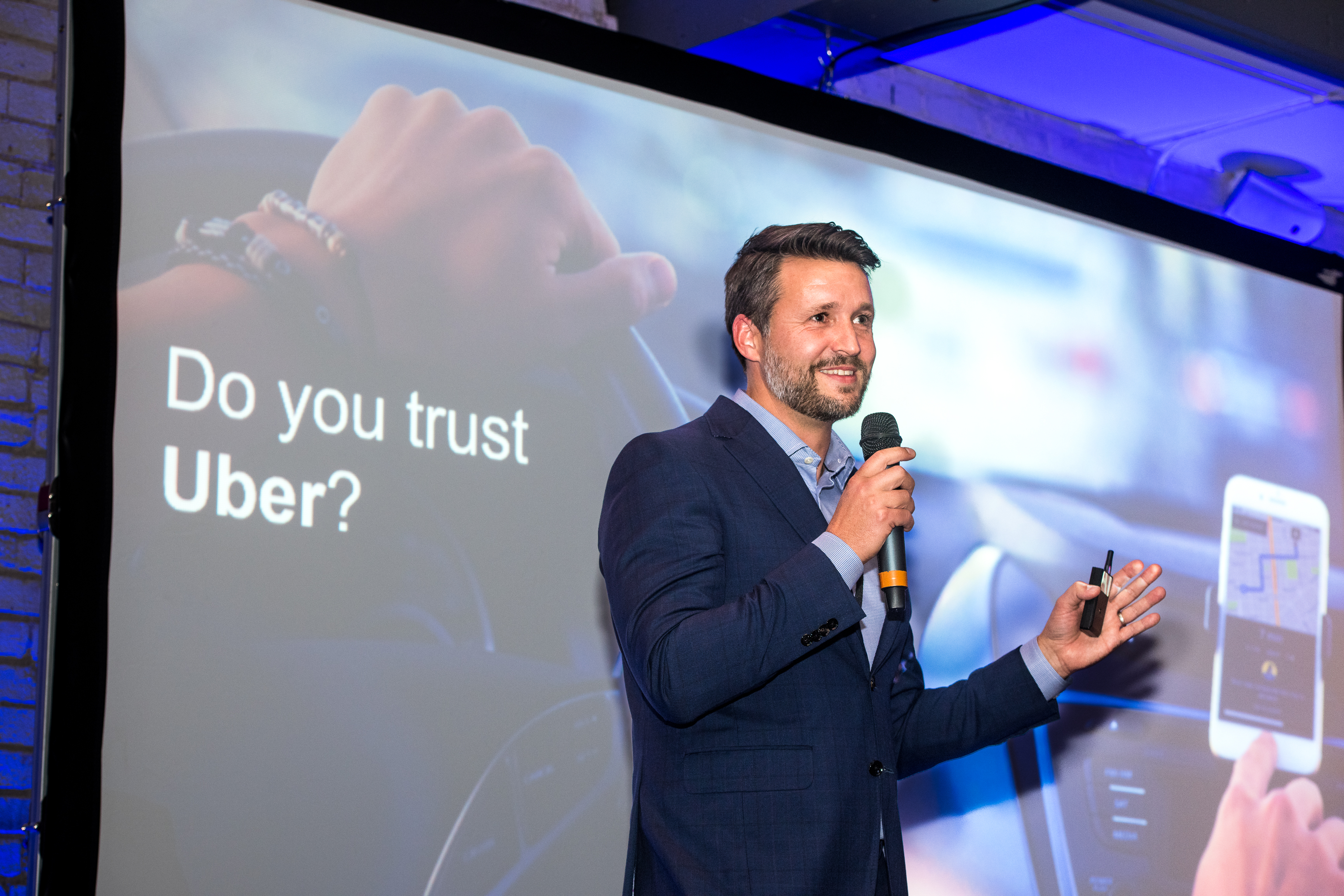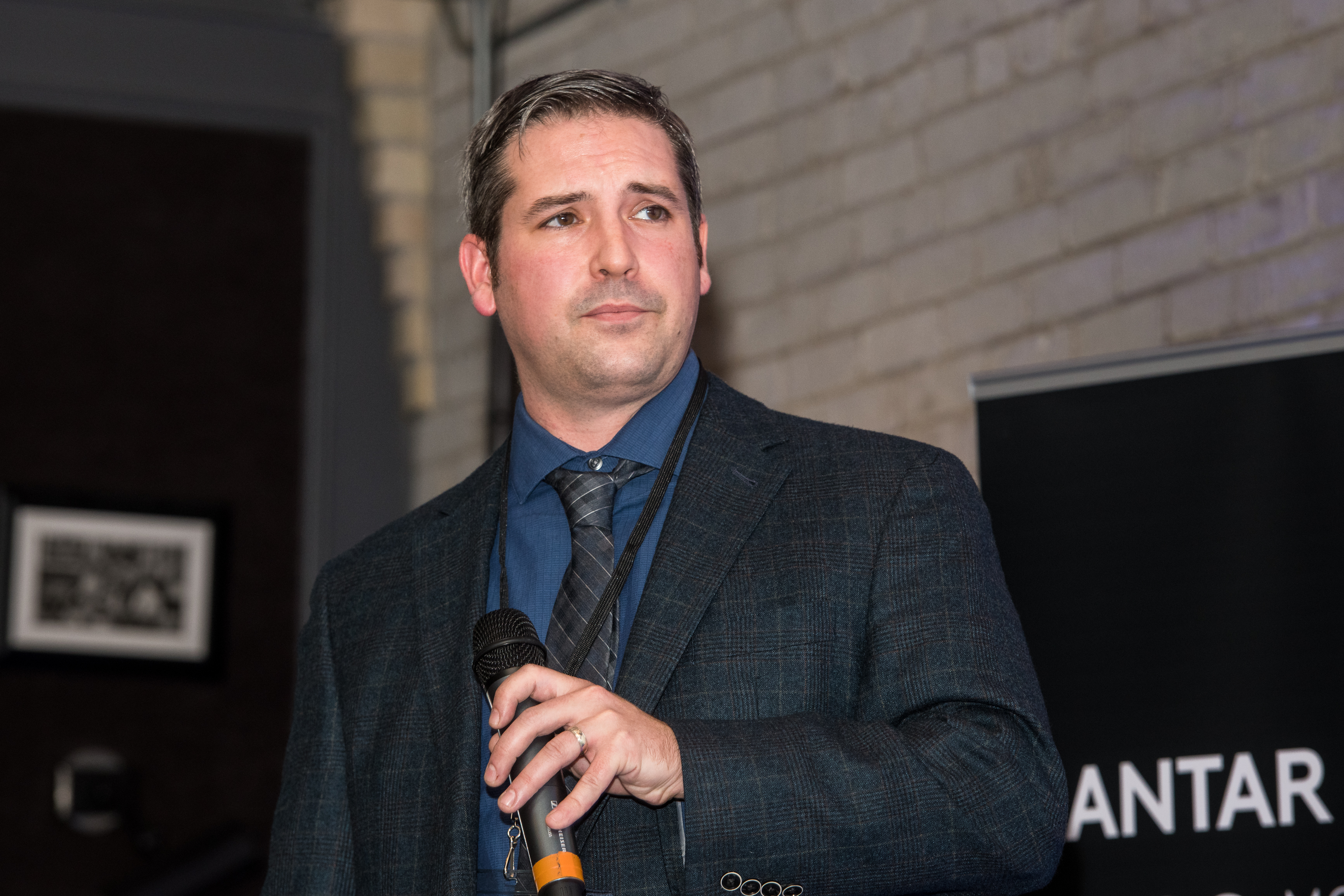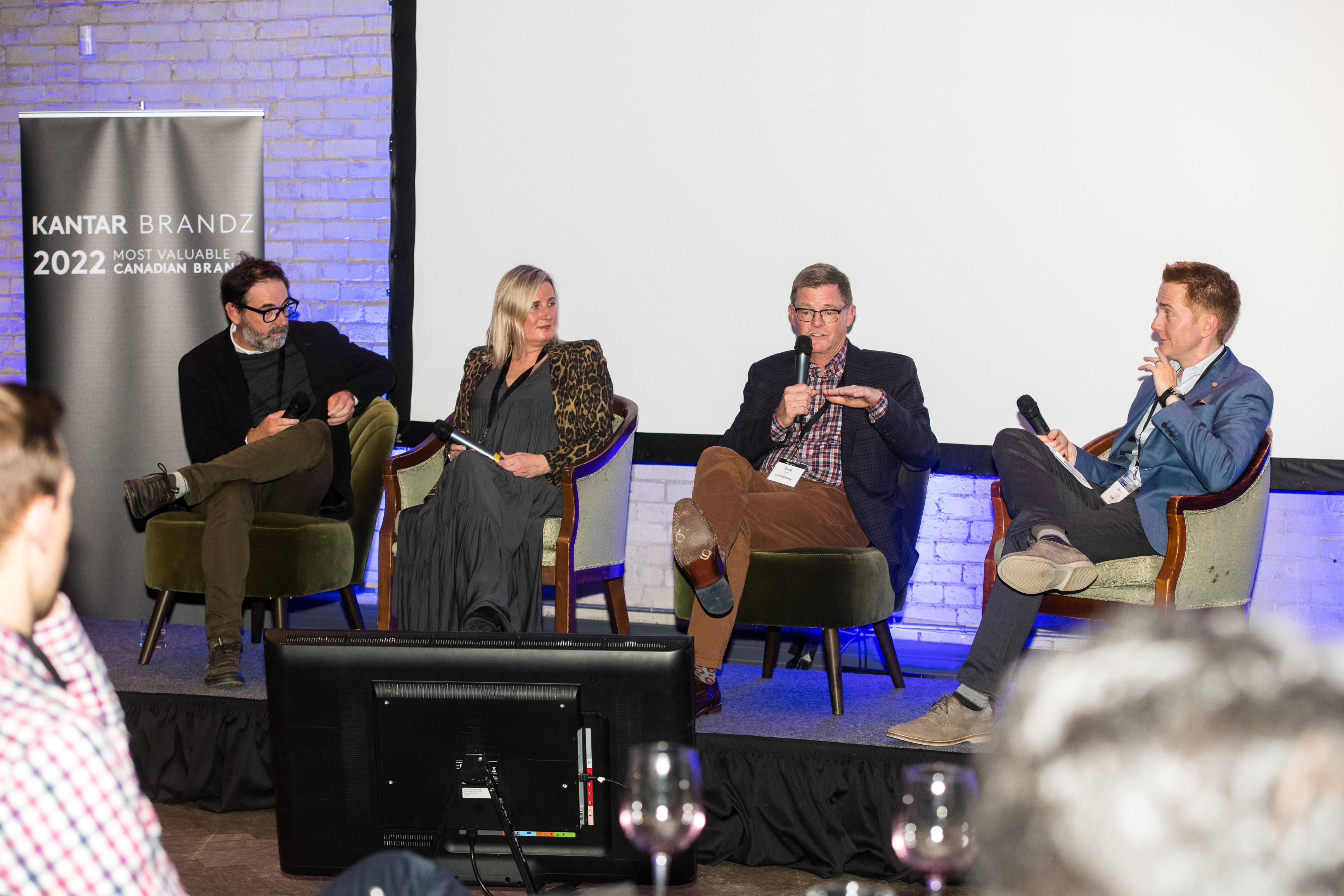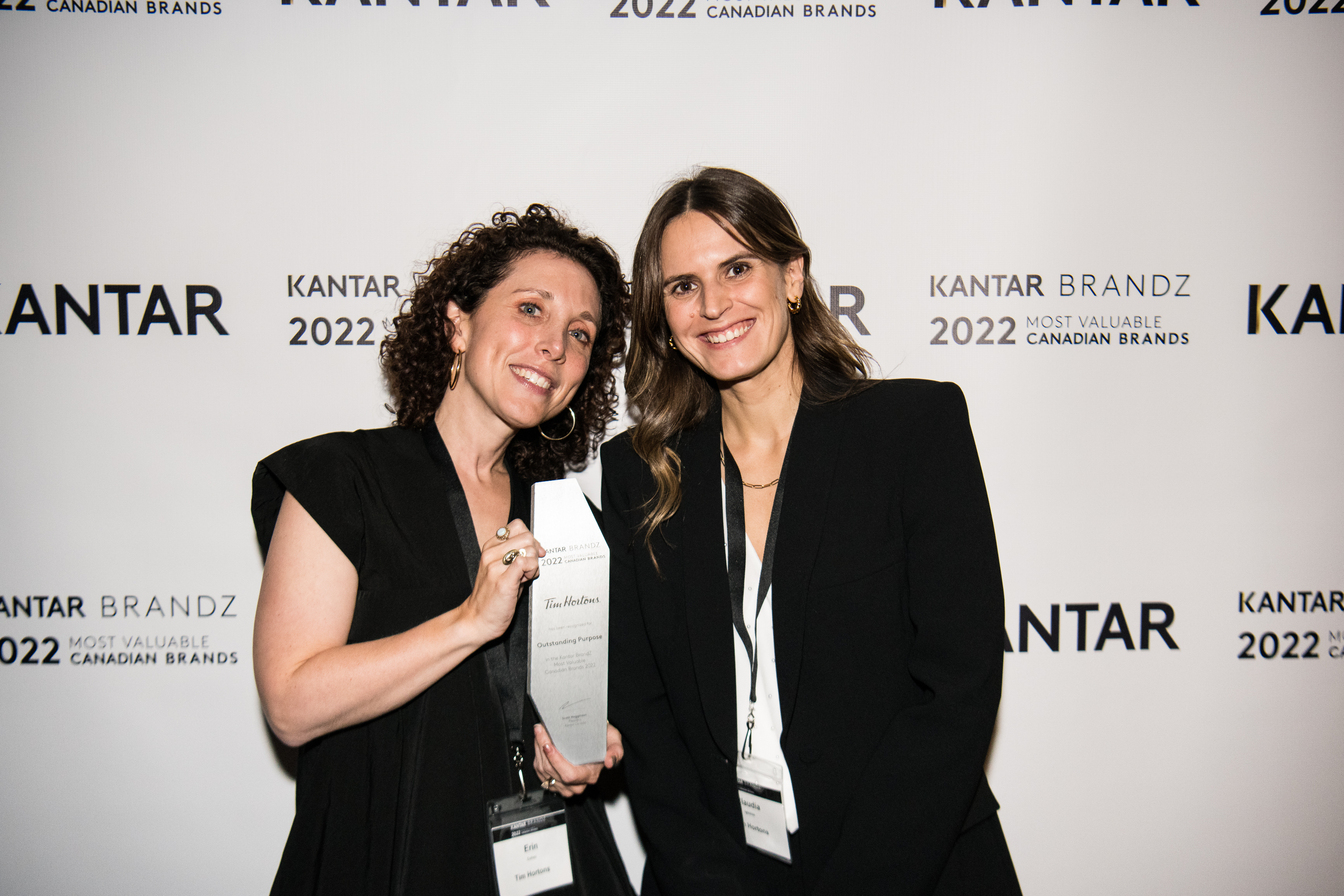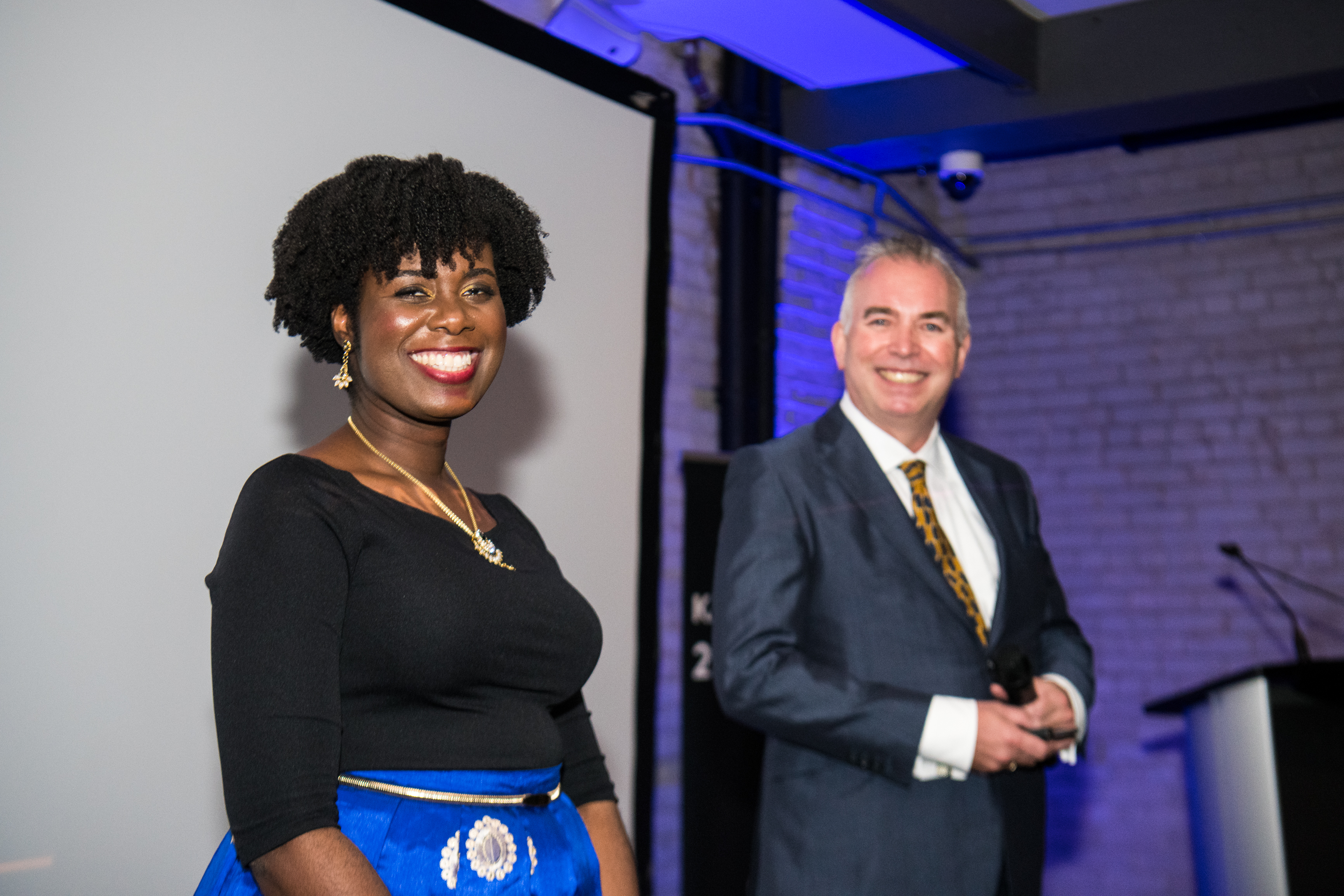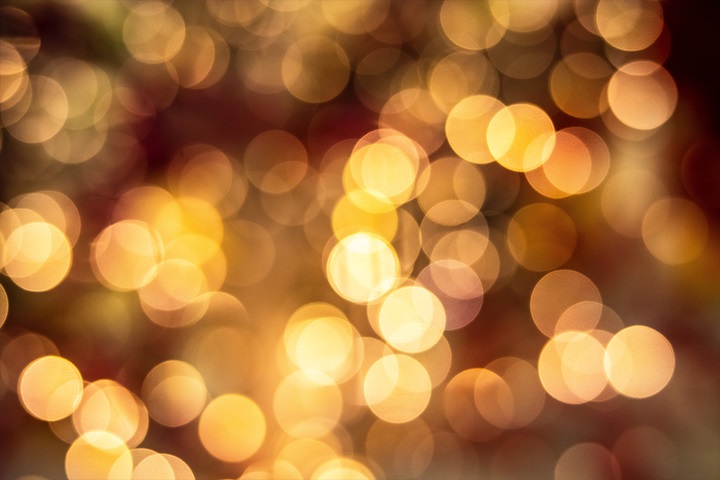 Martin Guerrieria, Head of Kantar BrandZ, provides a brief overview and key insights from the 2022 Kantar BrandZ Top 100 Most Valuable Global Brands study.
Download here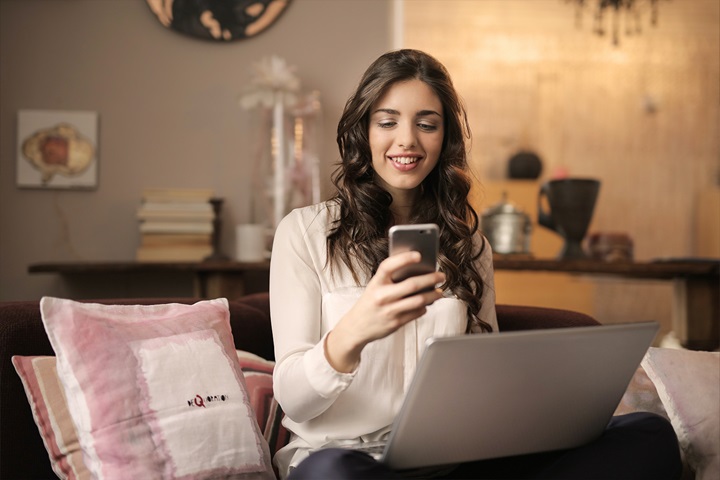 Stacy Amarelo, Head of Brand, Media & Creative, Kantar Canada, explains how Differentiation adds value and ensures that consumers are willing to pay more for a brand, and is a key predictor of future growth.
Download here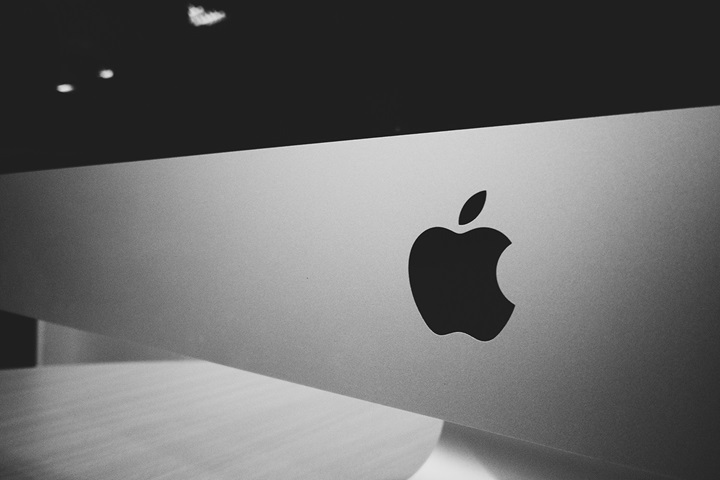 Dr. Niels Neudecker, Head of Brand Solutions, North America, explores what brand trust is founded on and how to effectively build it.
Download here
Previous reports
2021 Kantar BrandZ Top 100 Most Valuable Global Brands: highlights
Martin Guerrieria, Head of Kantar BrandZ, provides a brief overview and key insights from the 2021 Kantar BrandZ Top 100 Most Valuable Global Brands study.
The role of sustainability in driving brand value
The pandemic has been an impetus to pause and reflect, and it has created important shifts in the consumer marketplace. What does this mean for your brand? Margaret McKellar, Vice President Brand Strategy & Innovation, Kantar Canada, shares highlights from Kantar's latest research around the increased importance of environmental, social and corporate governance (ESG) and how it can drive brand value.
2021 Kantar BrandZ Canadian learnings
Paul Gareau, Head of Brand, Media and Content, Kantar Canada, explores how brand equity changed for the Top 40 Most Valuable Canadian Brands through the pandemic, looking at important consumer measures, including environmental sustainability, innovative delivery of products and services, and diversity & inclusion.
Top Canadian brands have proved what we have often seen during challenging times in the past: good brands can cushion the blow of an economic shock. The BrandZ Top 40 Most Valuable Canadian Brands 2020 have largely held their value in the face of the crisis, falling only 6 percent, roughly in line with the S&P TSX index.
Royal Bank of Canada retains the top spot at number one with a brand value of $21.7bn. The Banking category makes the largest contribution to the ranking's overall brand value, with a 42% share, with Telecom Providers second at 23%.
Lululemon was the biggest success story at number 4, with a rise in value of 60% to $12.1bn.
Retail was one of the fastest-growing categories, up 13% in total value. The single new entry was value retailer No Frills (no.39, $370 million). Four retail brands feature in the six fastest climbers; Food Basics (no.36, $419 million) up 24%, Dollarama (no.15, $1.9 billion) up 21%, Sobeys (no.34, $466 million) up 19% and Shoppers Drug Mart (no.20, $1.7 billion) up 17%.