The United Arab Emirates and the Kingdom of Saudi Arabia are the two biggest economies in the Middle East.
With a total brand value of $106 billion, leading Emirati and Saudi brands have more than doubled their total value in the last two years, growing faster than any other global Kantar BrandZ ranking.
Both markets have shown how important it is to innovate and plan for the future through investments and diversifying their economies.
Saudi telecoms provider, STC, ($16bn; +66%) has retained its number one place as the most valuable brand in the ranking.
Four new brands join the ranking, led by Saudi National Bank, at number 2 ($15.9bn). This is followed by online food delivery platform, Jahez (No.18; $1.4bn), real estate brand, Aldar (No.22; $725m) and bank, ADIB (No.29; $457m).
While both markets are booming and consumers are optimistic, value still matters. Consumers are highly attuned to price, but when they feel under pressure, they are likely to gravitate towards brands they already know, particularly if they do not have time to shop around. Reasonable pricing, linked with outstanding service, will keep them coming back.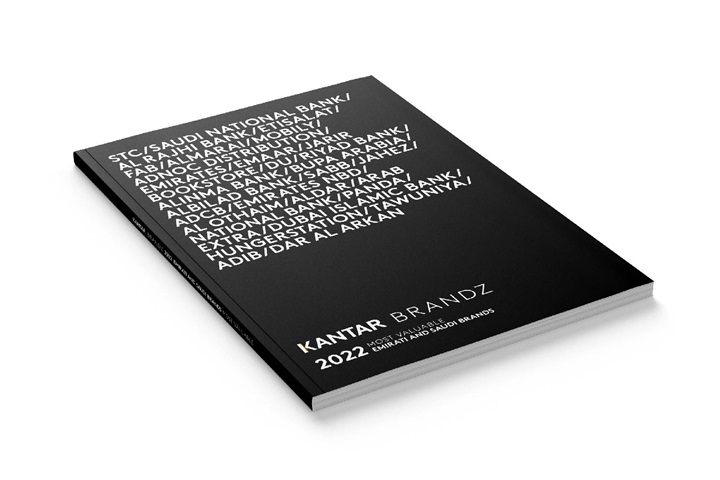 Discover the most valuable Emirati and Saudi brands, and how strong brand perceptions can provide a shield from future downturns.
Download the report
Discover your top brand equity indicators in seconds with Kantar BrandSnapshot powered by BrandZ.
Explore for free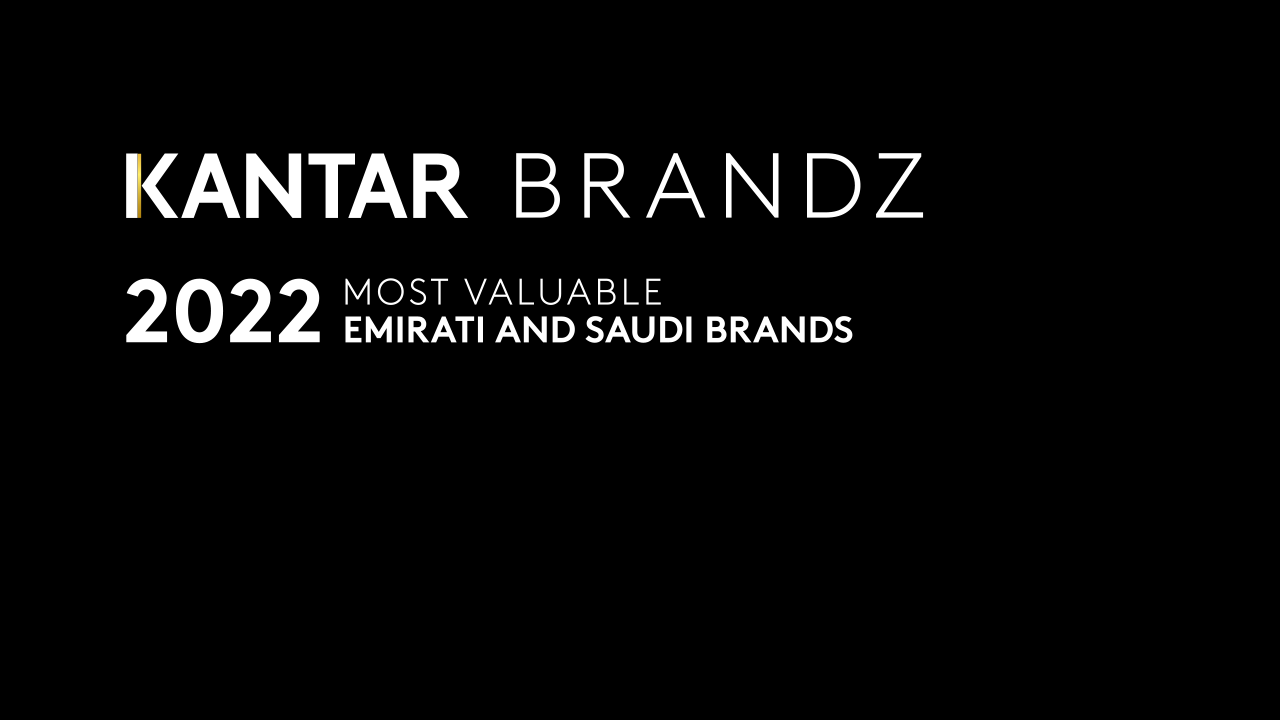 Video
Strong brands are the key to unlocking growth, but this growth happens by design, not by chance. The risers in the Top 30 ranking have invested in growing their equity by strengthening their meaningful difference, and then ensuring this is amplified by becoming more salient. Take a closer look at the Top 30 Most Valuable Emirati and Saudi brands and the biggest names that have made their mark over the past two years.
Infographic
The majority of Emirati and Saudi brands in the Top 30 ranking have experienced strong growth since 2020, across a range of categories, with Services Platforms, Banks and Real Estate leading overall category growth. People are careful to choose brands that benefit their lives in the post-pandemic age. Learn more about the results in this summary of the report, including the Top 10 brands, newcomers and category performance.
Launch event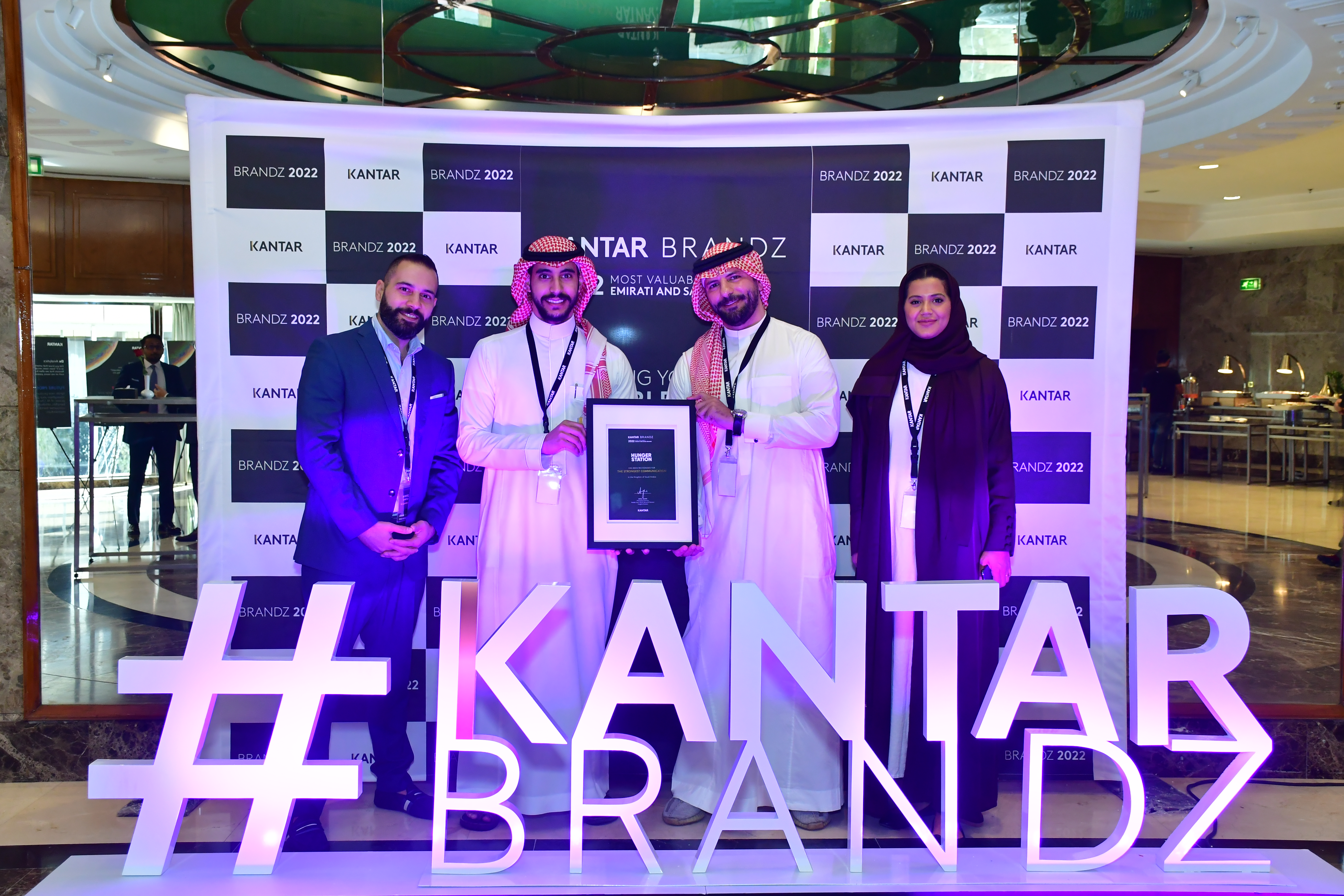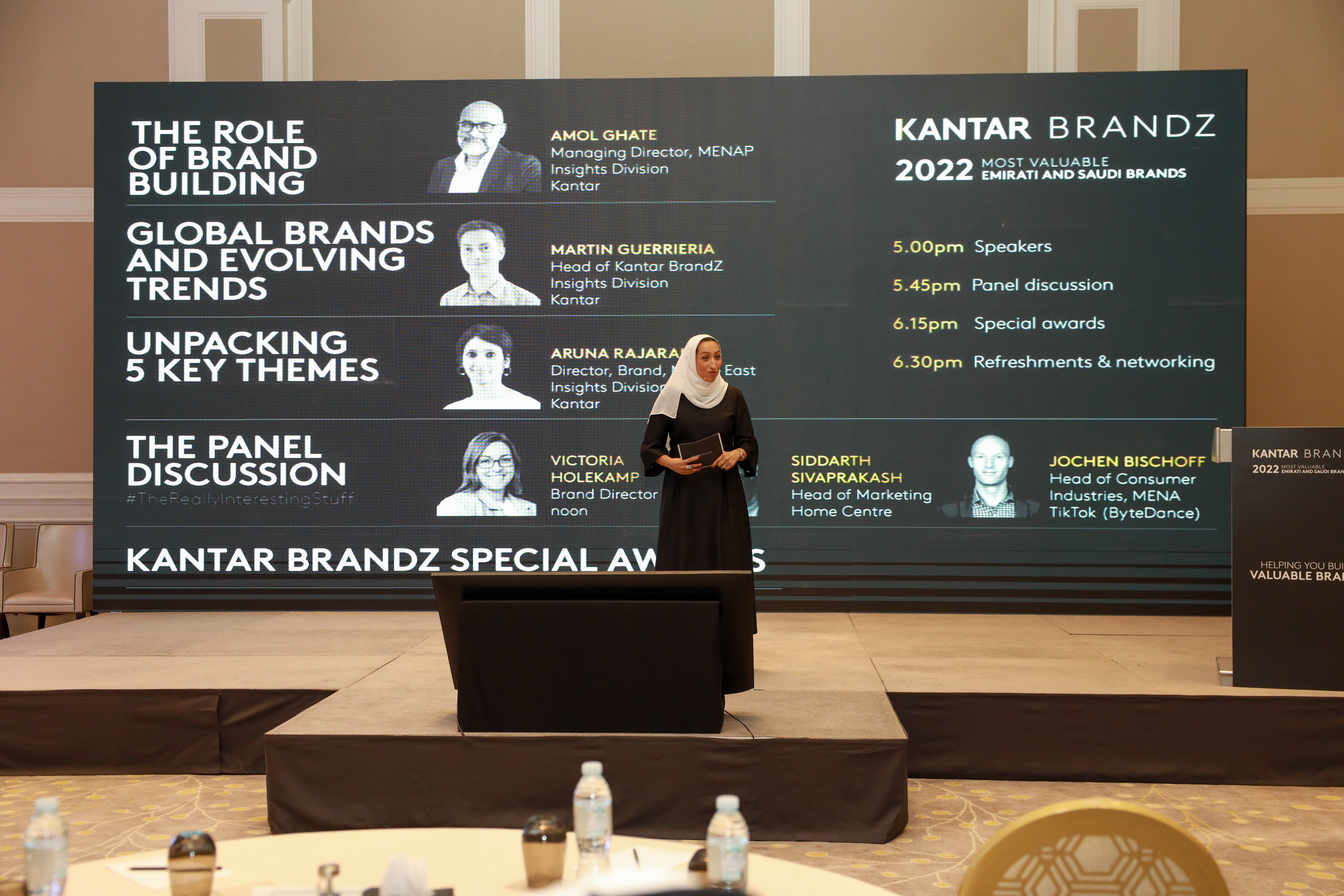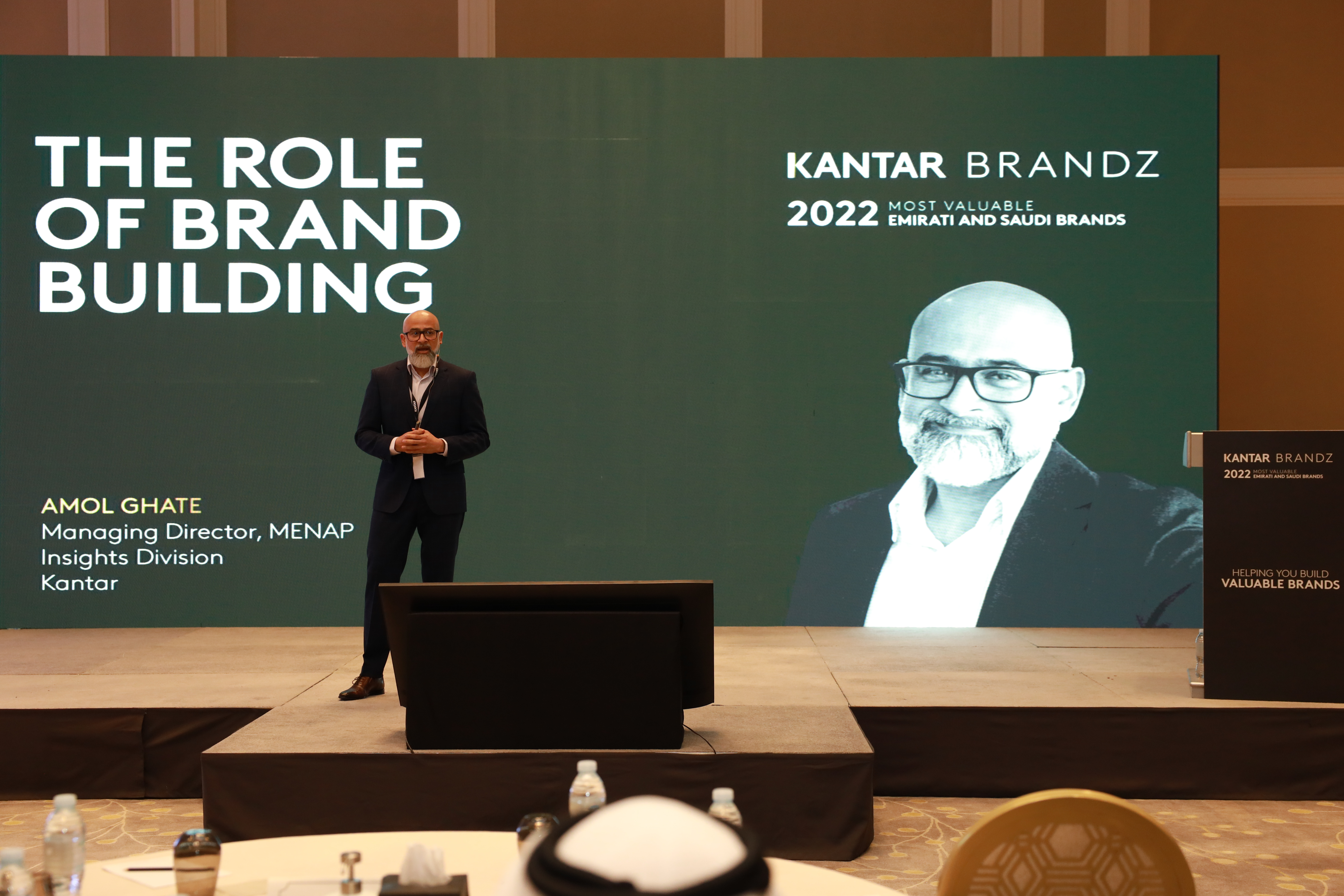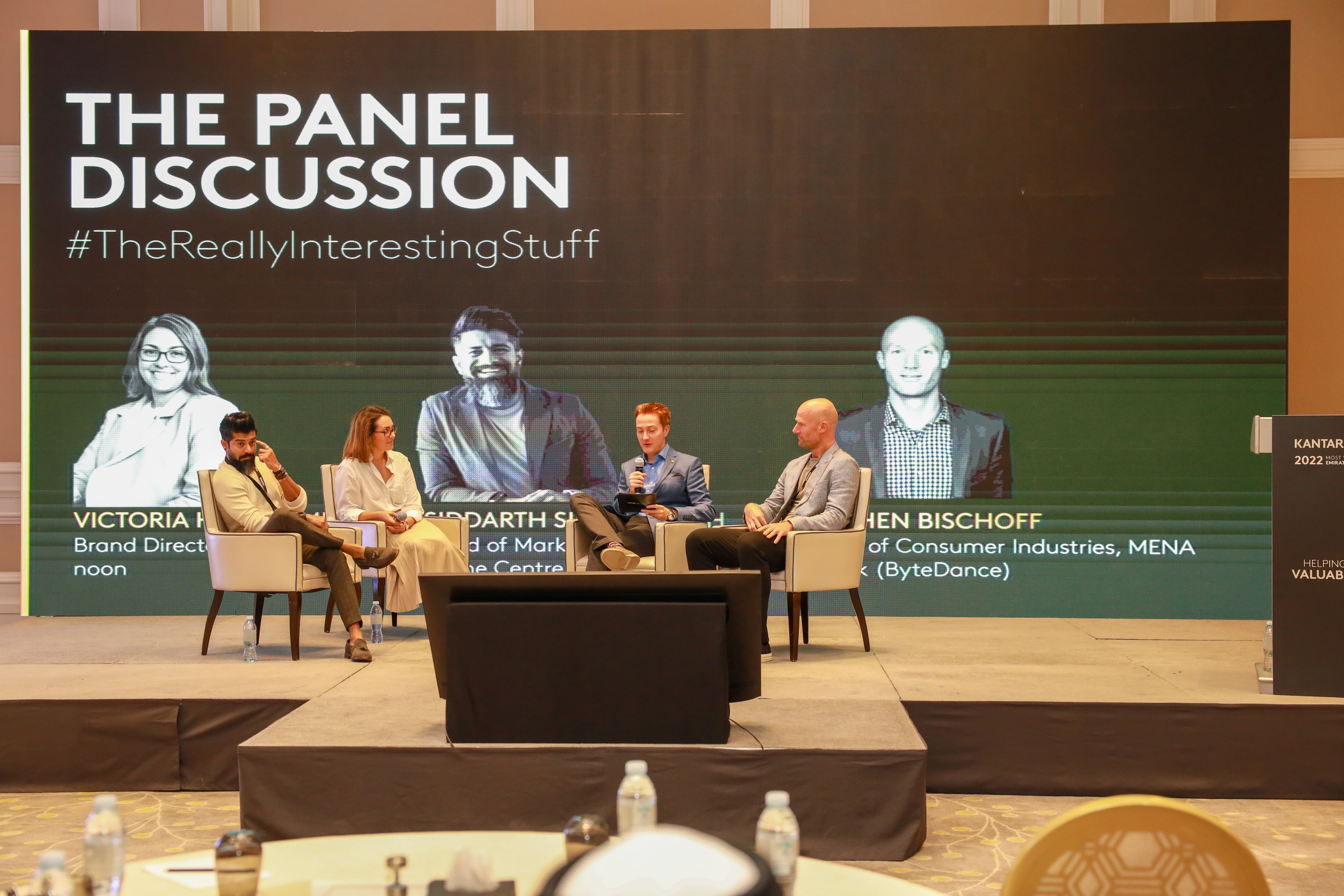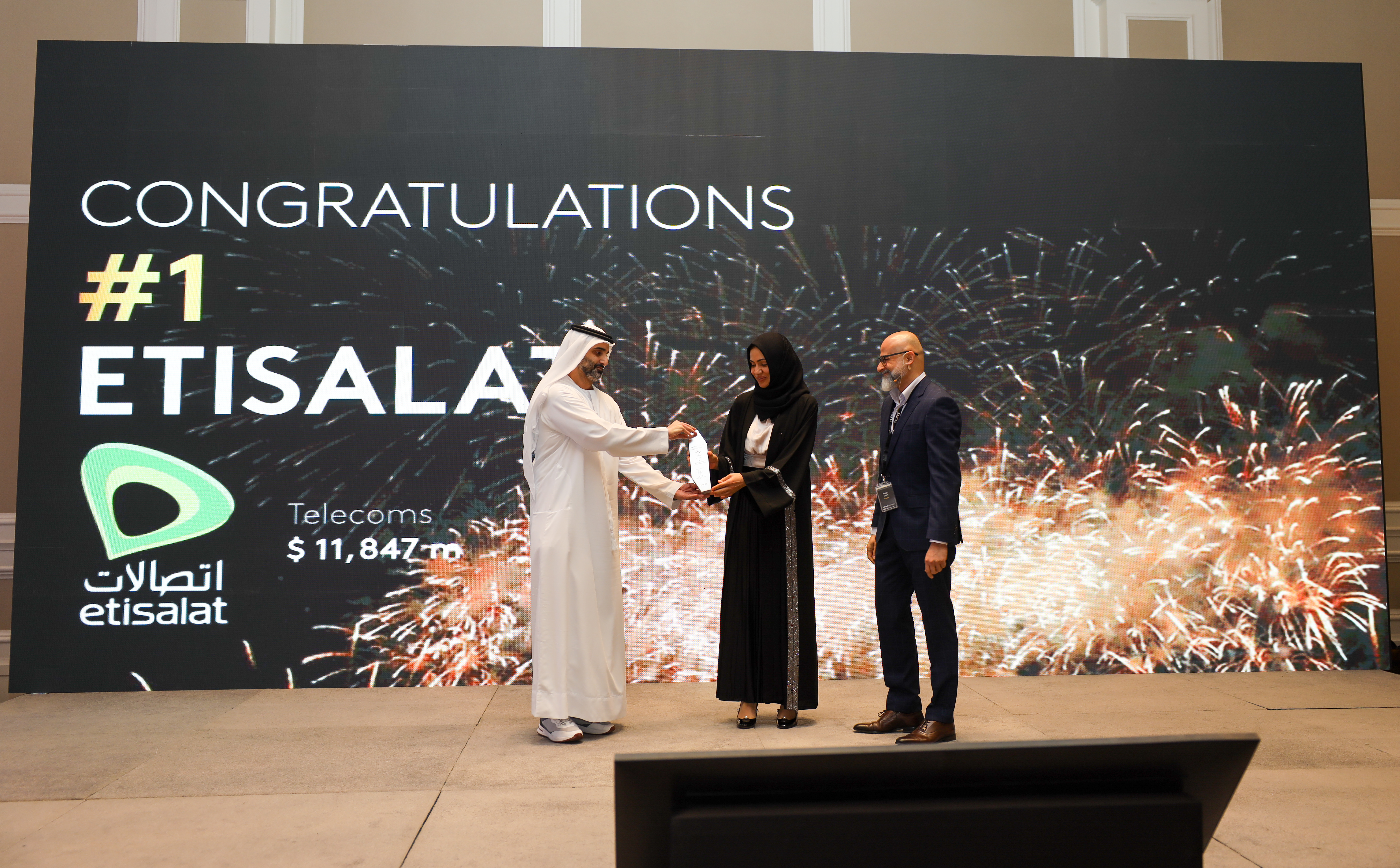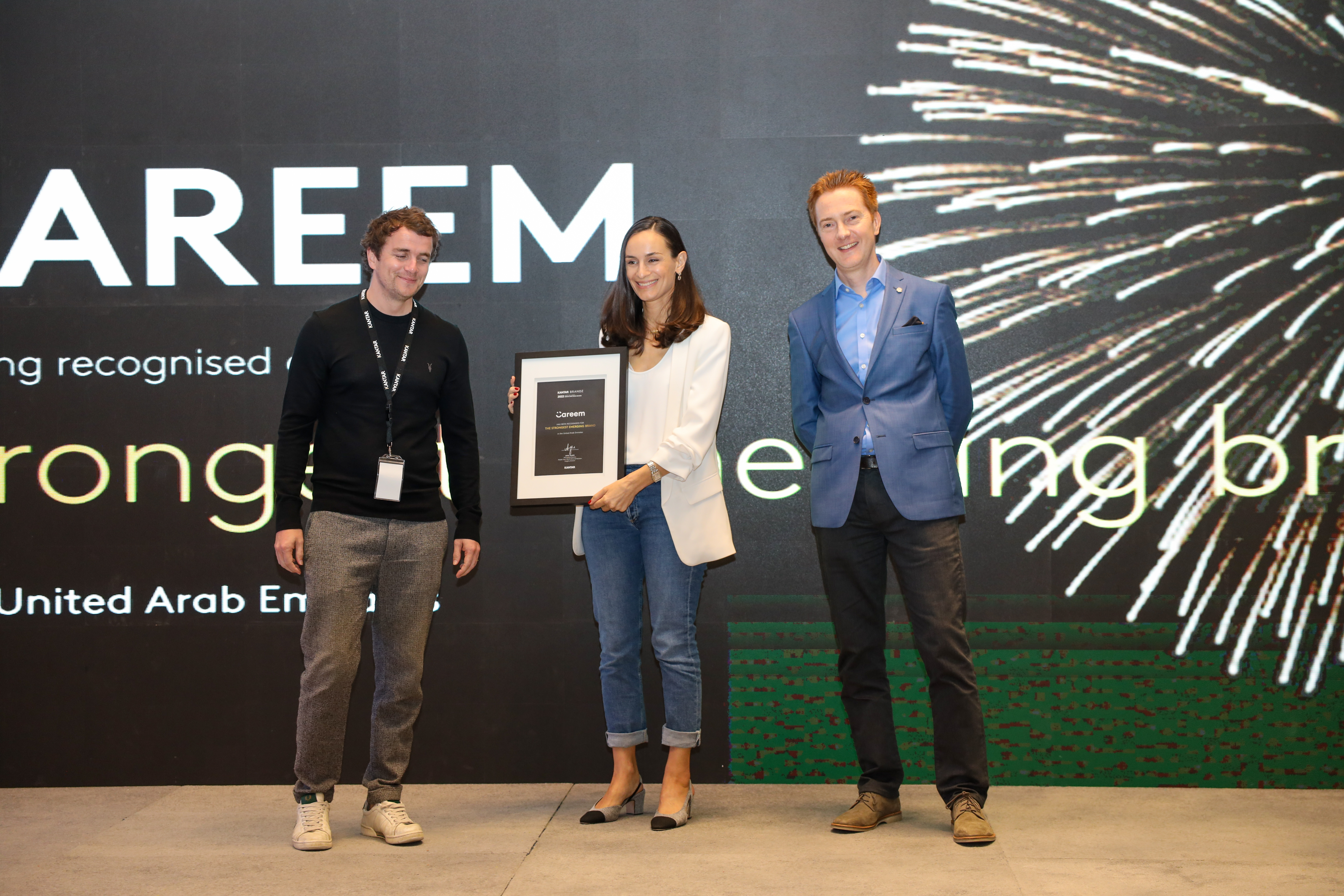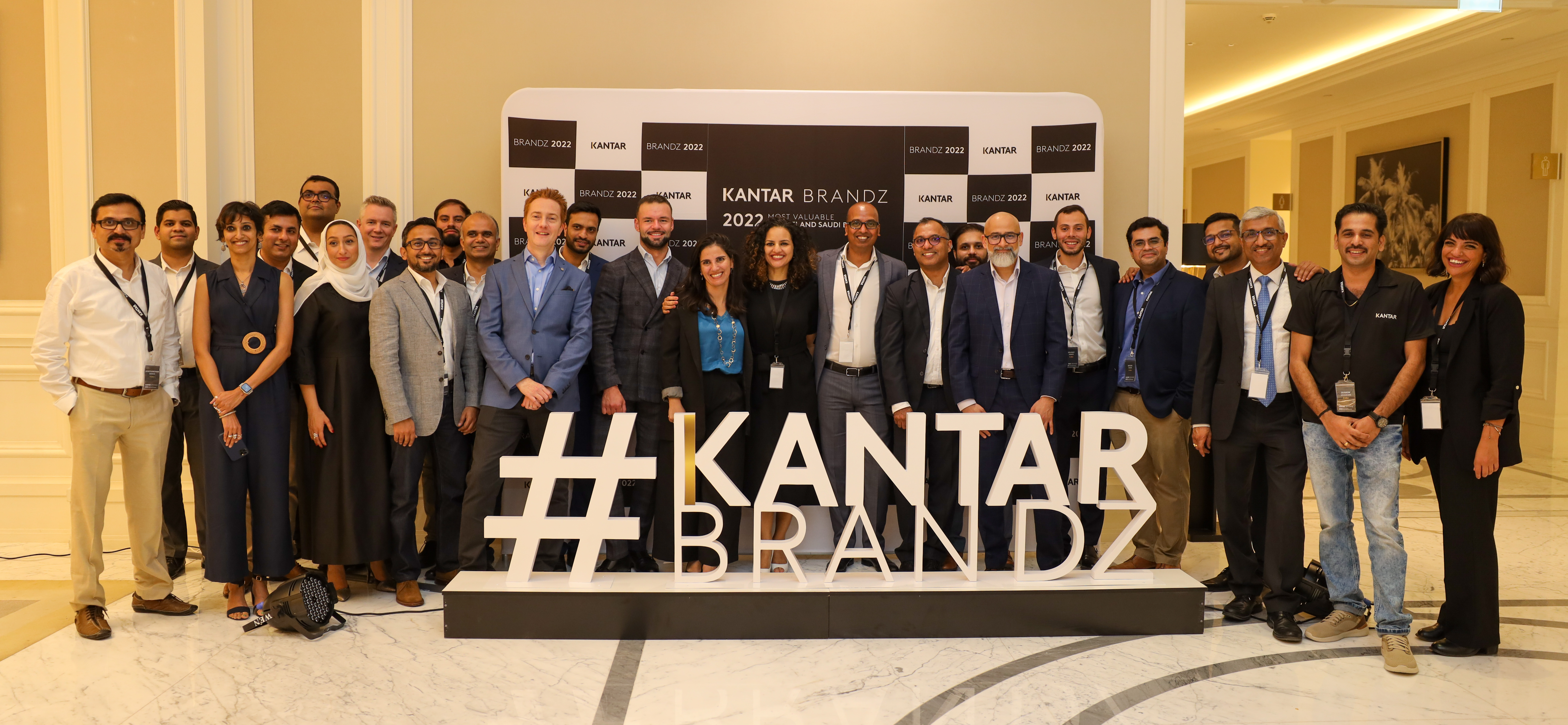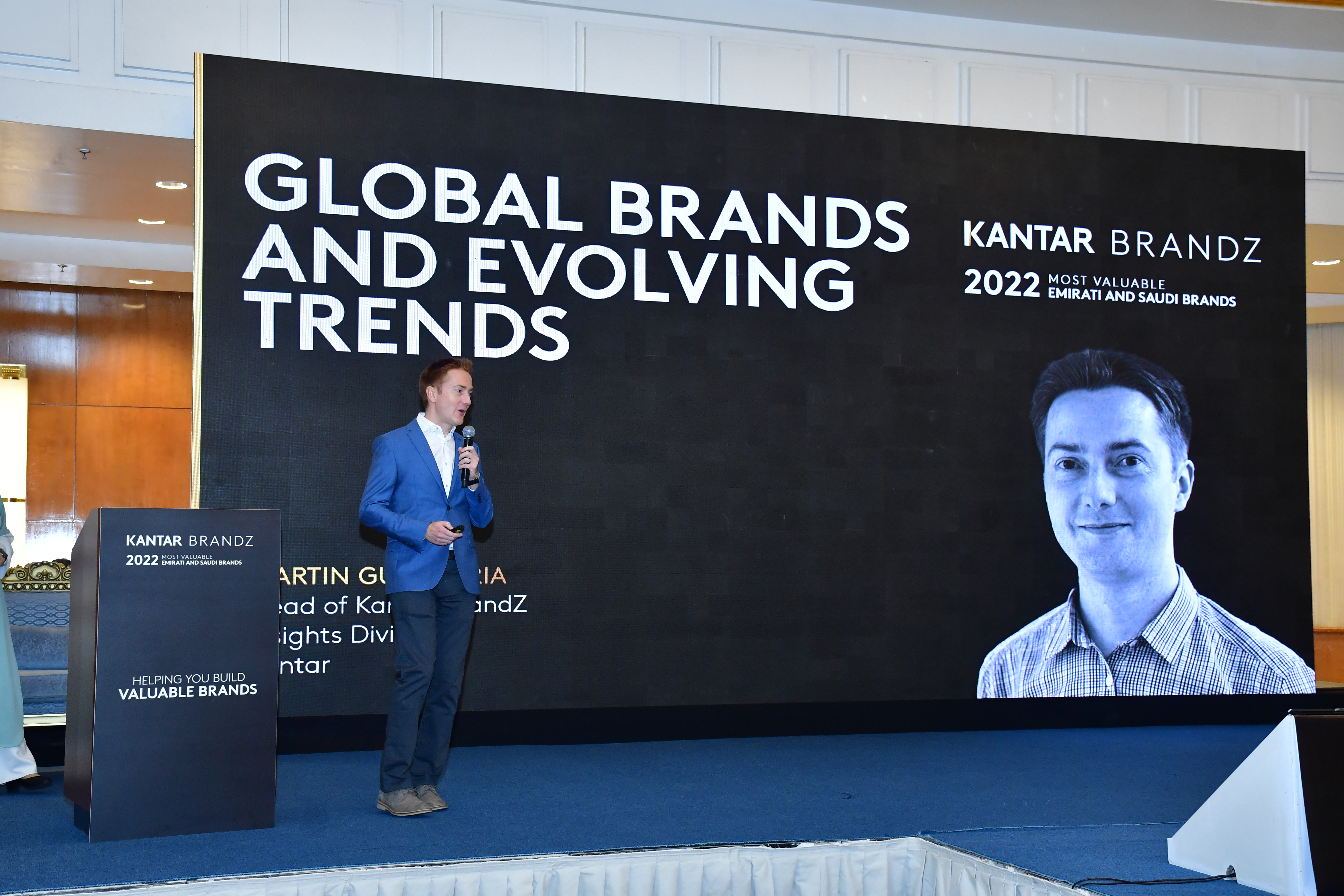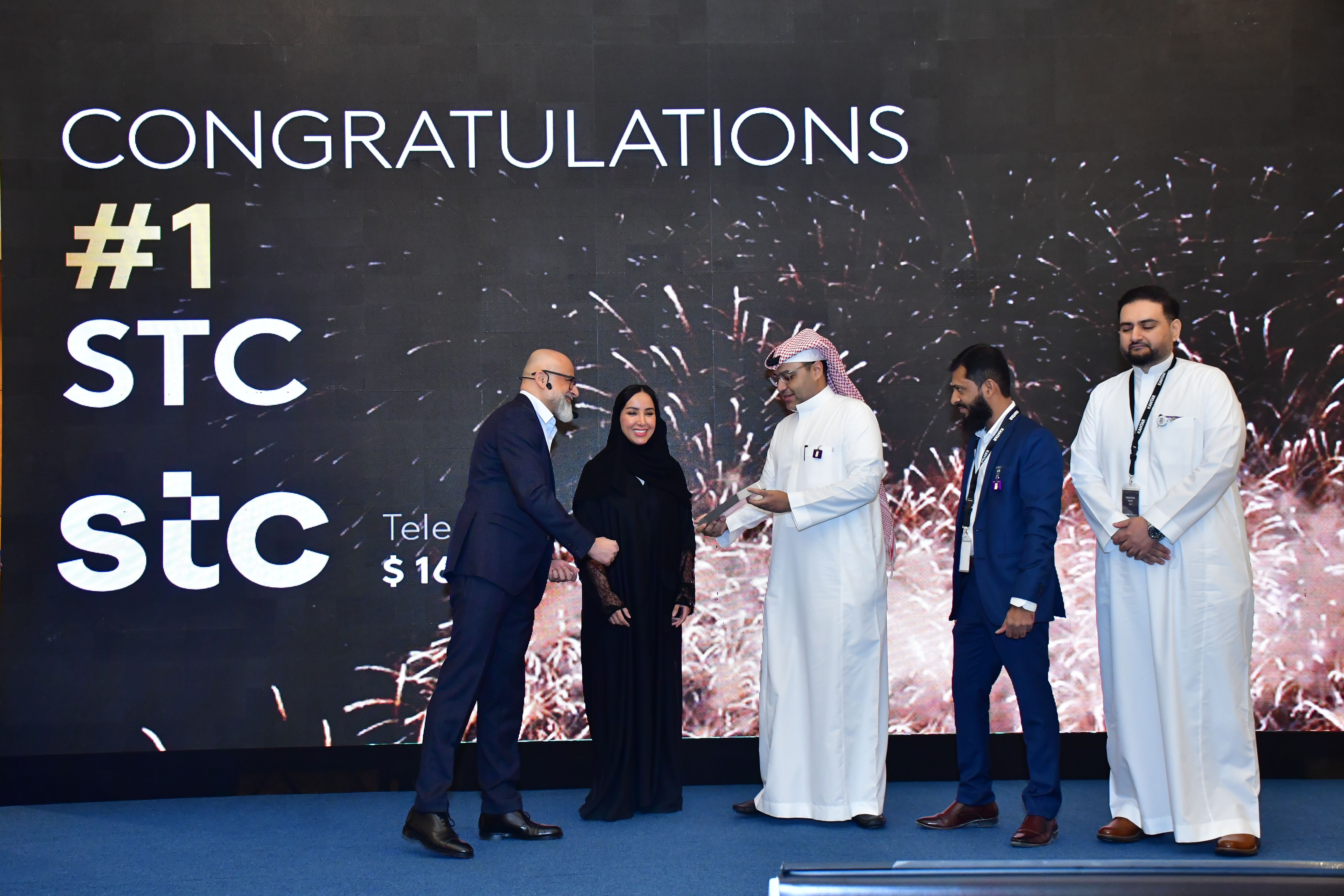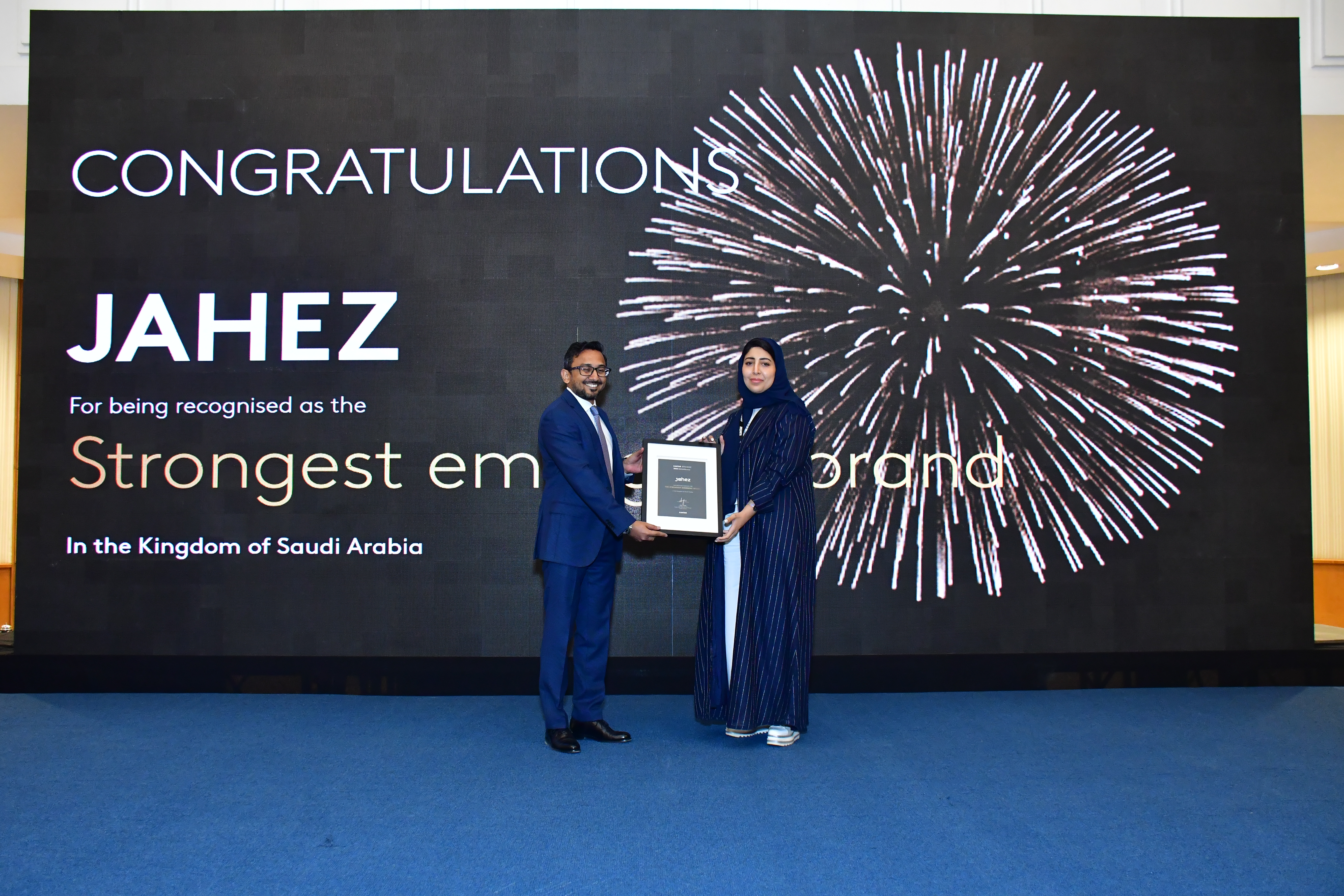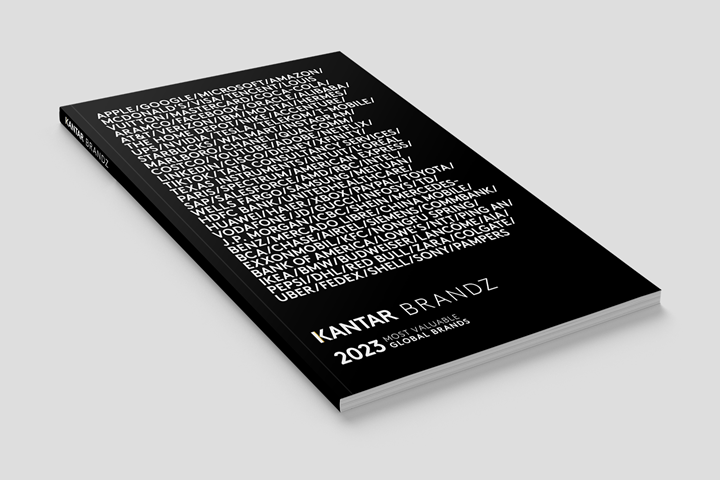 The 2021 Kantar BrandZ Emirati and Saudi Brands Spotlight Report, 'Ready. Set. Grow.', unpacks how brands have adapted to the new normal and what winning brands are doing right as they rebound, recover and engineer for growth into 2022 and beyond.
We look at the four key enablers for successful brand growth and take a deep dive into why some brands have thrived in the past year, while others have declined, with learnings into what drives brand equity, and how that looks in the real world.
Download the Kantar BrandZ Emirati and Saudi Brands Spotlight Report
With a combined brand value of $50 billion, the inaugural Kantar BrandZ Top 30 Most Valuable Emirati and Saudi Brands 2020 ranking presents the most valuable consumer-facing businesses from across a range of categories, from food to energy.
Telecom providers and banks contribute 70% ($35 billion) of the combined brand value of the Top 30. Saudi telecom giant, STC is the most valuable brand, worth $9.7 billion. With its focus on customer experience, Etisalat is the second most valuable brand, worth $5.2 billion. Al Rajhi Bank and FAB are no. 3 and no. 4, and are two of the 13 banking brands in the Top 30.
With a brand value of $3 billion, Emirates completes the top five with the highest brand equity.
At no. 25, HungerStation, worth $488 million, is the youngest brand in this inaugural ranking.
Download the Kantar BrandZ Emirati and Saudi Brands 2020 Report
Download the Kantar BrandZ Emirati and Saudi Brands 2020 infographic