Italy's brand ranking has been expanded from 30 to 40 brands for the first time, in order to measure and celebrate more of Italy's most successful brands. The total brand value of the Kantar BrandZ Top 40 Most Valuable Italian Brands 2023 stands at $110.5 billion, with the top 30 collectively achieving a 2% brand value premium over their 2020 (pre-COVID-19) level. The macroenvironment remains turbulent with the lingering effects of the pandemic and ongoing energy crisis, inflation and supply-chain bottlenecks. Brands that are indispensable to their customers' lives are much better placed to thrive in good times and bad.
This Italian brand ranking study, which is based on the opinions of more than 50,000 respondents about 1,191 unique brands across 84 categories, reveals:
Gucci is the number one most valuable Italian brand for the fifth consecutive year
Enel, Kinder, Ferrari and TIM make up the remainder of the top 5
Luxury is the largest category in the ranking, with Prada and Fendi in the top 10
Newcomers between 30-40 in the ranking include cruise brands: Costa Cruises and MSC Cruises and Food & Beverages brands: San Pellegrino, Levissima, Giovanni Rana and AIA
29% of Italy's consumers are driven by price when making buying decisions; brands must decide whether to lower prices or defend their position by demonstrating high value
Explore new insights on pricing, sustainability and building resilience for your brand in the new report.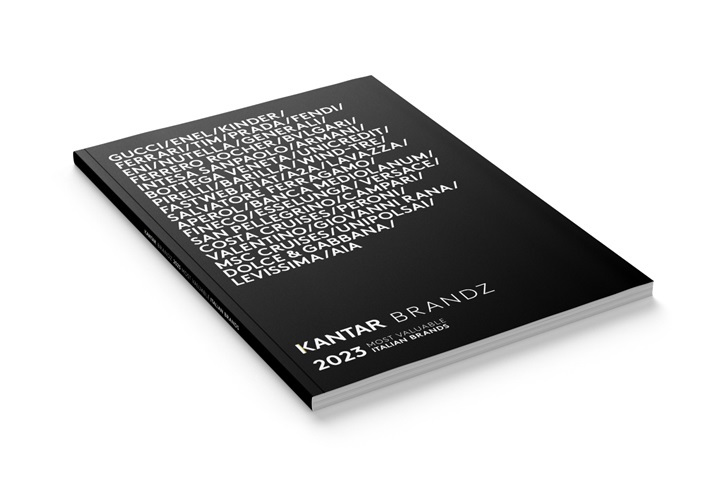 Discover Italy's brand leaders and how strong equity drives long-term growth.
Download the report
Discover your top brand equity indicators in seconds with Kantar BrandSnapshot powered by BrandZ.
Explore for free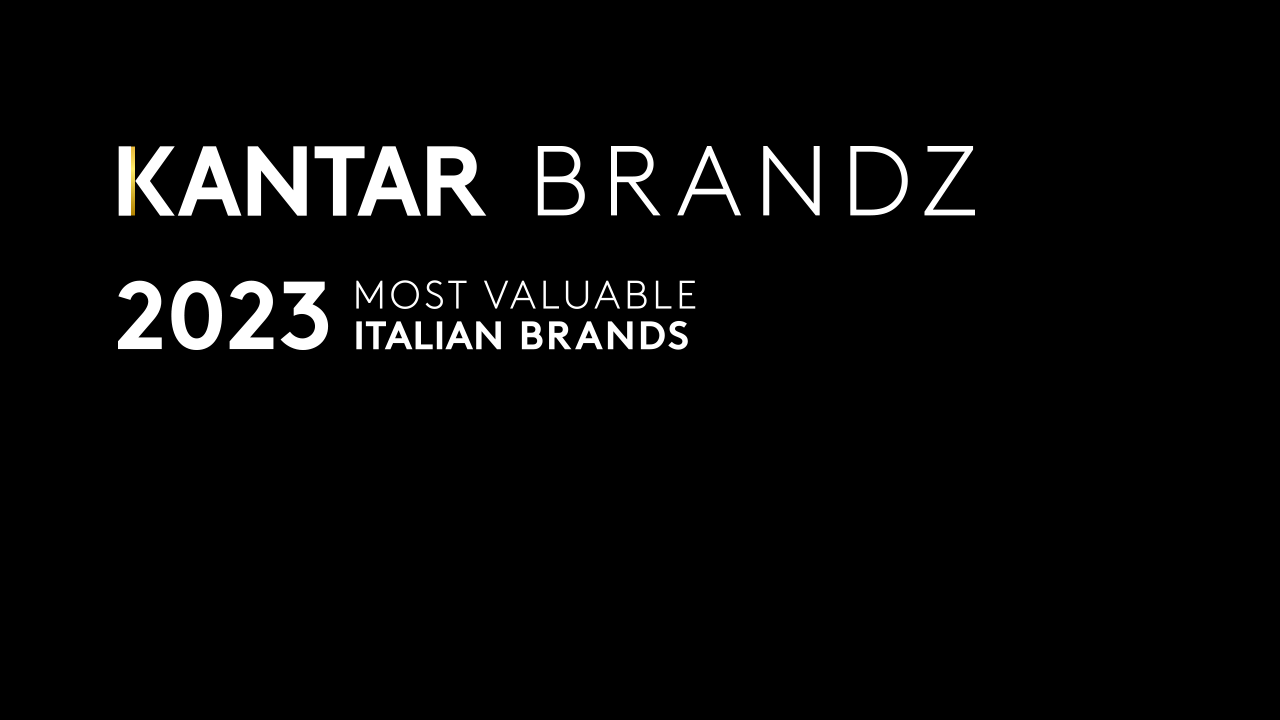 Video
Watch the countdown video as we reveal Italy's top 40 brands of 2023. For many Italian businesses, while their financial assets took a hit during 2022, the proportion of value coming from their brands alone overall remains strong. Italy's leading brands have built meaningful relationships with consumers, and this has preserved their brand equity, putting them in a strong position to navigate future challenges and bounce back faster.
About Kantar BrandZ
Kantar BrandZ analysis draws on research from the world's most extensive brand equity study: 4 million consumers covering 20,000 brands across 512 categories in 50 markets. Time and time again, our data shows that businesses that invest in their brands outperform the market, and that investment in marketing remains the most powerful form of defence in times of crisis. Learn more about Kantar BrandZ in this short video.