Instagram climbs 22 places as 2020's fastest riser, while Amazon's great consumer experience delivers it to the top spot in the 2020 BrandZ US Top 100 ranking.
They key to any business' success is how it is seen in the eyes of its customer. BrandZ is the only brand valuation to consider both market sales and the opinion of the consumer. By analysing interviews with over 327,000 American consumers BrandZ uncovers the trends driving brand growth in the US and identify high potential brands.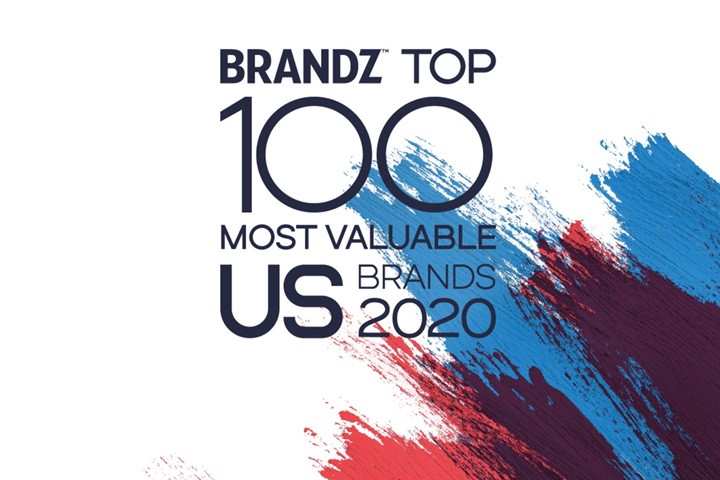 BrandZ Top 100 Most Valuable US Brands 2020
Read the report to discover which brands made this year's ranking, what US consumers really think of their most valuable brands, and the opportunities available for US brands to grow their value in the world's most competitive market.
Watch the Top 100 countdown video
Take a look at the key players in this year's ranking.
As consumers engage with brands in more and more places, customer experience is now just as important as perceptions of innovation for growing your brand. Those brands delivering on and exceeding consumer's expectations have grown their brand value 200% more than those that haven't.
New number 1 Apple increased its brand value by 13% in the last year to $316.1 billion. Its continued innovation across an entire ecosystem of services wrap around its key devices, ensuring that Apple increasingly owns and transforms the user experience in a way that is meaningful to consumers.
Take a look at the report to discover what consumers really think about the US's most valuable brands, which brands are powering their way up the ranking, and how to build a strong brand that stands the test of time.
Download the 2019 infographic.
Download the 2019 interactive charts.
Kantar and WPP have announced the first BrandZ™ Top 100 Most Valuable US Brands ranking and report. This annual report will track and anticipate the evolving landscape for US brands, and chart their fortunes.
The total brand value of the US Top 100 brands is $3.16 trillion. With many of the most powerful brands in the world hailing from this dynamic and constantly evolving market, and as home to some of the world's most sophisticated and demanding consumers, the US is a beacon for brands around the globe to discover the direction businesses are moving.
The ranking highlights that while America might be in the midst of a volatile political environment, US brands are focused on purpose, innovation and customer experience – and are as strong as ever.
Read the report to find out more about the US market; how the most successful brands are performing along with new strategies for building healthy brands that will stand the test of time.