In this 10th Anniversary Edition of the BrandZ™ Most Valuable Chinese Brands report, we present how and why the Chinese brand landscape has changed, and the imperatives for building strong, valuable brands.
During the past 10 years, the China Top 50 has grown 225% in value, outpacing the Global Top 50, which grew 126%. In addition, a stock portfolio of the BrandZ China Top 100 has grown at three times the rate of the MSCI China Index over the past decade.
And, in a year of exceptional pressure on growth, the BrandZ Top 100 Most Valuable Chinese Brands 2020 gained 12% in value, increasing their total worth to $996bn.
In 2020, Alibaba remains China's most valuable brand, growing 9% to $153bn. At no.2, Tencent rose 9% to $151bn. Premium alcohol brand Moutai increased its value by 47% to $54bn, climbing two places to no.3.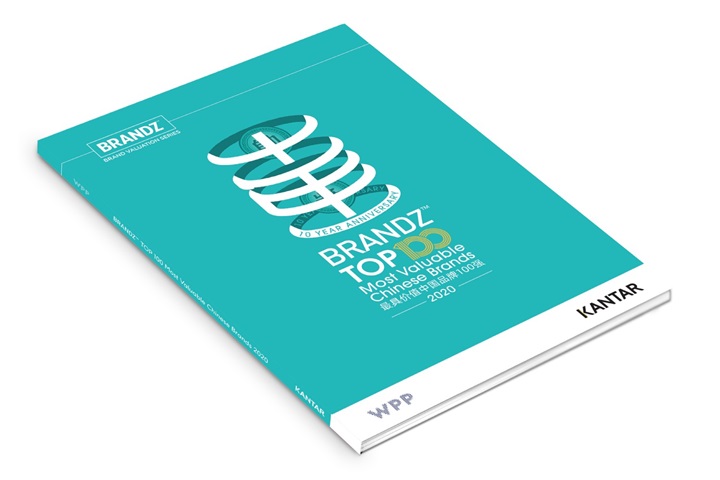 BrandZ Top 100 Most Valuable Chinese Brands 2020
Explore the 2020 ranking in this new report, covering 10 years of research and insight, and the lessons that brands can learn from the past to succeed in the future.

Downloads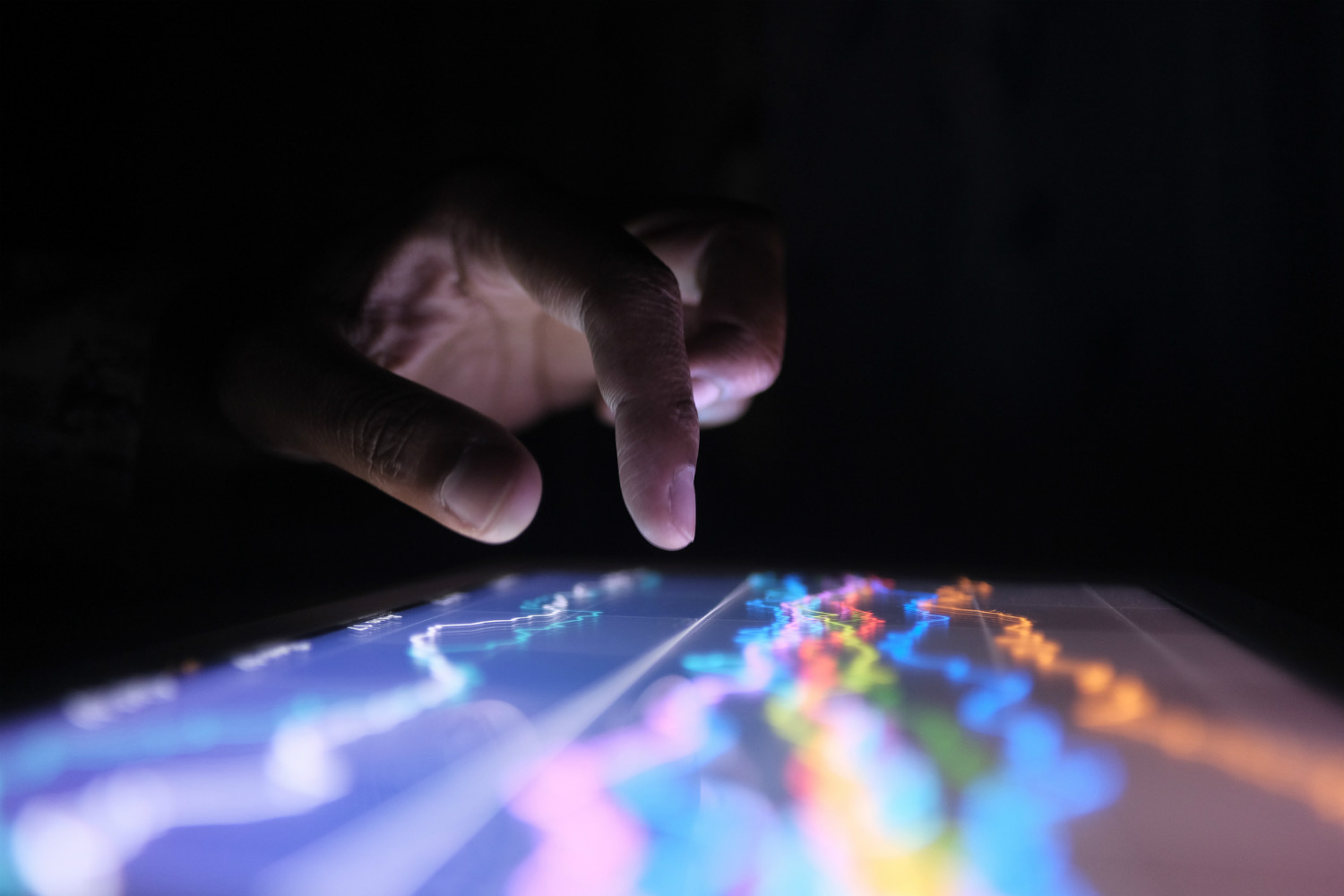 Interactive charts
Compare brand ranking and valuations data over time and versus other brands.
Countdown video
Watch a countdown of the most valuable Chinese Brands 2020
Discover the Top 100 brands, their rankings and brand values.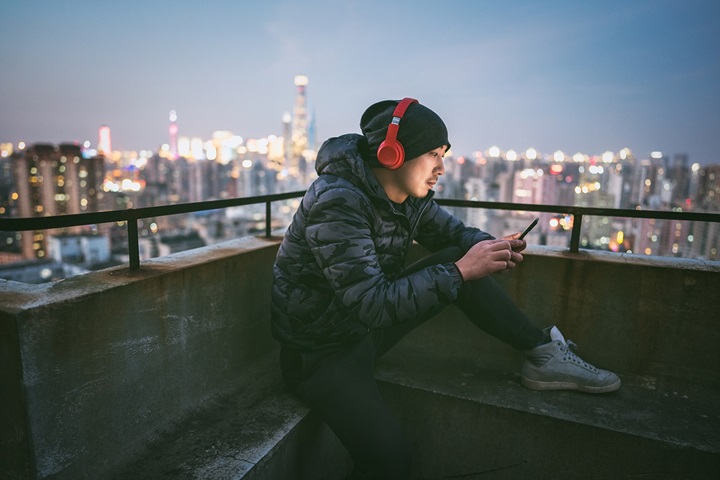 Explore this unique immersive experience with photos, videos, and pavilions devoted to brand-building analysis and thought leadership, and special documentary films on Haier and Alibaba.
View now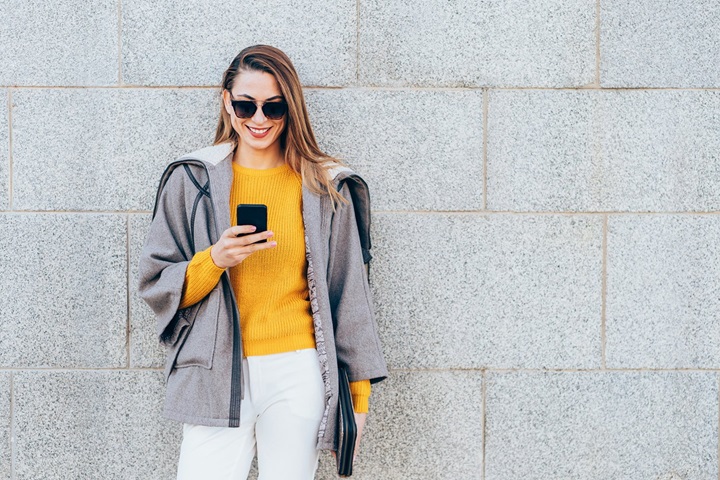 Trusted brands grow in value at more than twice the rate of brands with low trust. Get the BrandZ Perspective on your brand's trust credentials, via Kantar Marketplace.
Find out more
The BrandZ Top 100 Most Valuable Chinese Brands ranking and report combines validated financial information with thousands of consumer interviews to determine the value that brands bring to their businesses.
The market for Chinese brands is ever more competitive. This year has seen a record 30% growth to a total value of £889.7bn, and 17 newcomers to this year's ranking. Despite China's economic slowdown and international trade tensions, there are a myriad of opportunities for brand growth as businesses accelerate their expansion into China's lower tier cities, and positive attitudes to Chinese consumer brands with a global presence continue to grow.
Kantar and WPP have published the 2018 BrandZ™ Top 100 Most Valuable Chinese Brands ranking and report. The report covers the rapidly evolving landscape for Chinese brands and tracks their value. The total brand value of the 2018 BrandZ Top 100 Chinese brands is $683.9 billion following a record 23% growth.
Tencent, a leading provider of Internet value added services, is no.1 in the BrandZ 2018 Top 100 Chinese Brands ranking for the fourth year in a row, with a brand value of $132.2 bn. E-commerce brand Alibaba saw an exceptional 53% year-on-year growth rate to achieve a brand value of $88.6bn. Other noteworthy sectors performing well are education, logistics and technology.
Review the report and ranking to learn more about the most successful Chinese brands.
Download the 2018 report in English.
Download the 2018 report in Chinese.
View the 2018 infographic in English.